Apache Tomcat is a web server that allows you to create dynamic web pages using "Java Server Pages" (JSP).   Basically, you can embed Java into your HTML to create dynamic web pages.  Instead of writing Java that spits out HTML (CGI style) you write HTML with the Java embedded into it to create the dynamic part of your web page.  I use this to read the creek depth and temperature and put it into an HTML table, this will be the subject of a future post.
It is straight forward to install Tomcat onto your Raspberry Pi.  You use your old friend "apt-get install" to load Tomcat from somewhere out in the cloud.
sudo apt-get update
sudo apt-get install tomcat7  –fix-missing [wordpress turns double dash into endash… so use double -]
sudo apt-get install tomcat7-docs tomcat7-admin tomcat7-examples
Once you have started Tomcat you will be able to load up the default web page into your browser.  In my case it is "http://iotexpert:8080".  The "8080" refers to the default port that Tomcat runs on.  If your install went OK, you should see the welcome screen: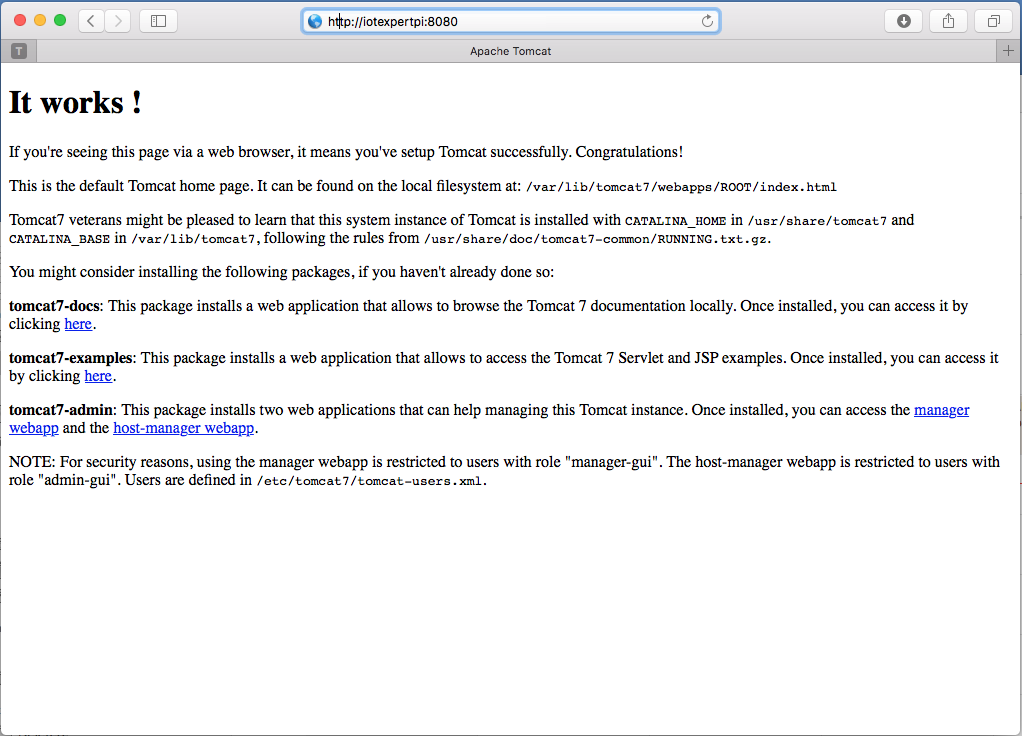 After you have it working, you will need to configure the Administration and Manager users.  To do this edit the "/etc/tomcat7/tomcat-users.xml" file and add a user.  I call my administration user "root" and gave it the excellent password "secret".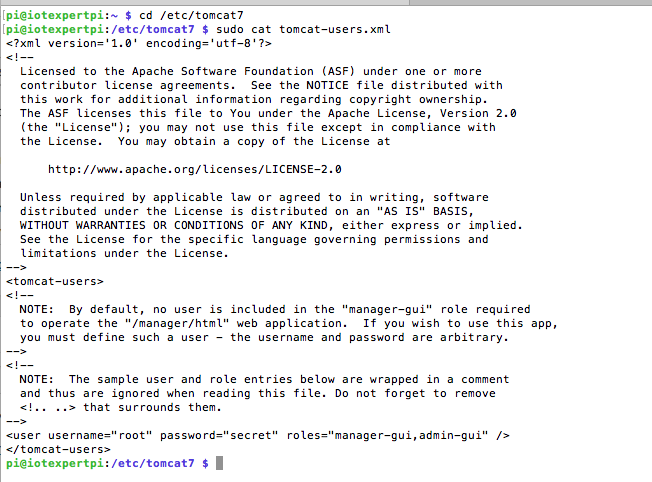 After you have made the changes you should restart Tomcat using "sudo service tomcat7 restart".  Then when you click on the "manager web app" you will see this screen:
And the Virtual Host Manager.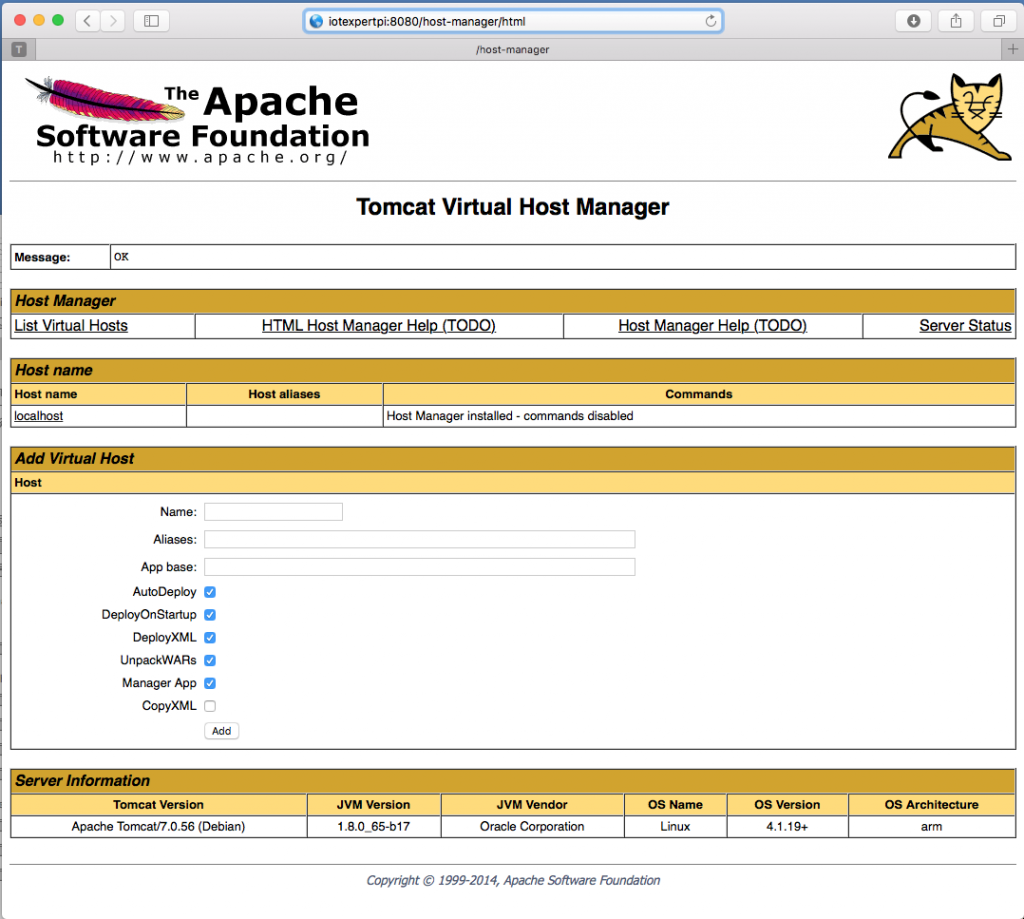 At this point the Raspberry Pi has all of the required tools to make the Creek Server work.  In the next few posts Ill talk about the different programs that read the data, store it into the database and create the web pages.