I am back in Kentucky after an absolutely CRAZY week in Germany at Embedded World.  Looking back on the week I was extraordinarily proud of Cypress.  That was by far the best showing that we have ever had at a trade show.  And I really enjoy spreading the gospel of PSoC & WICED.  I thought that today I might post a few pictures from the week.
First, here is a picture of me delivering the benediction of PSoC & WICED at the end of my talk.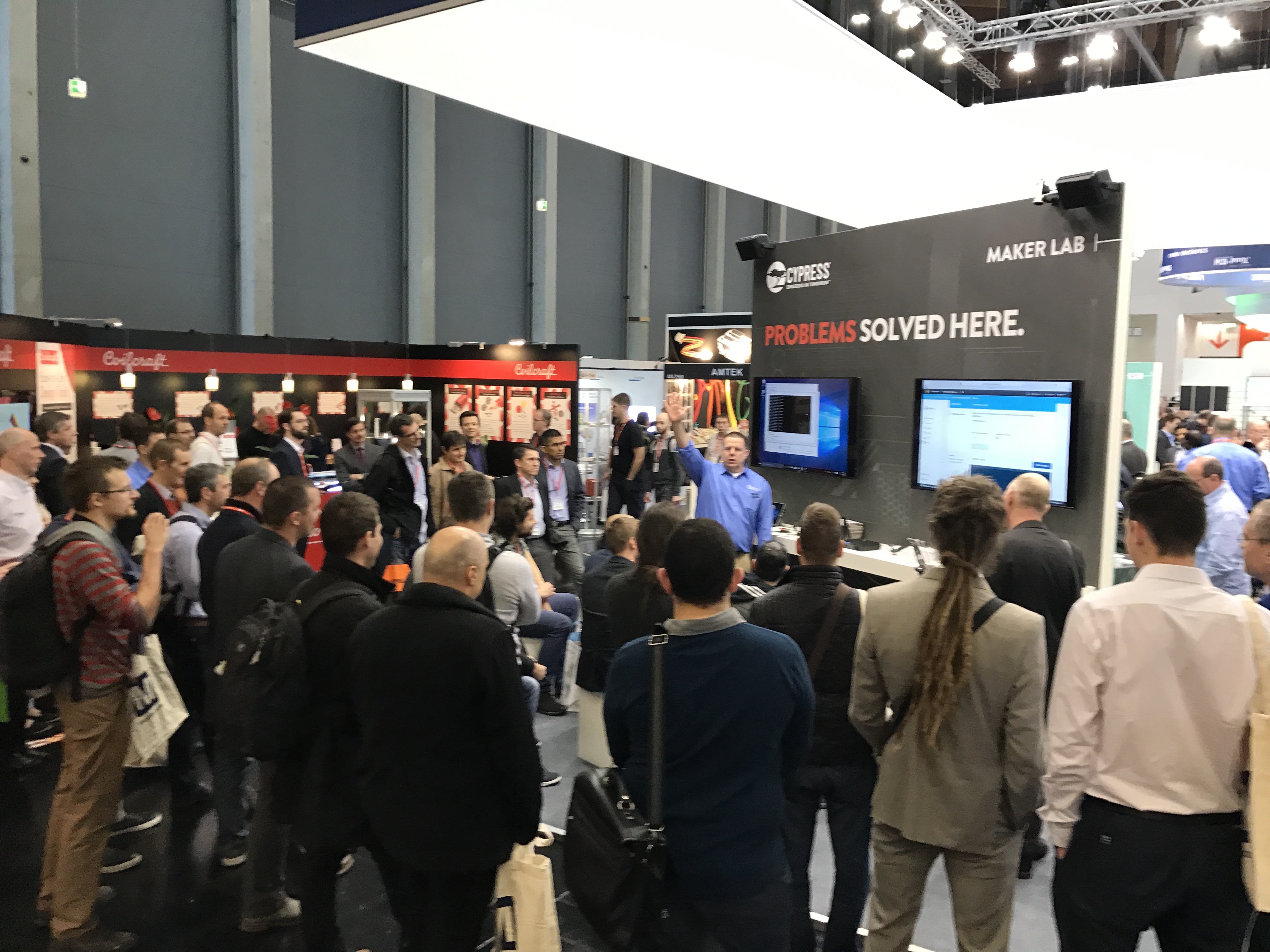 The day before setting up and testing the PSoC–>WICED–>Amazon–>WICED–>PSOC–>Robot ARM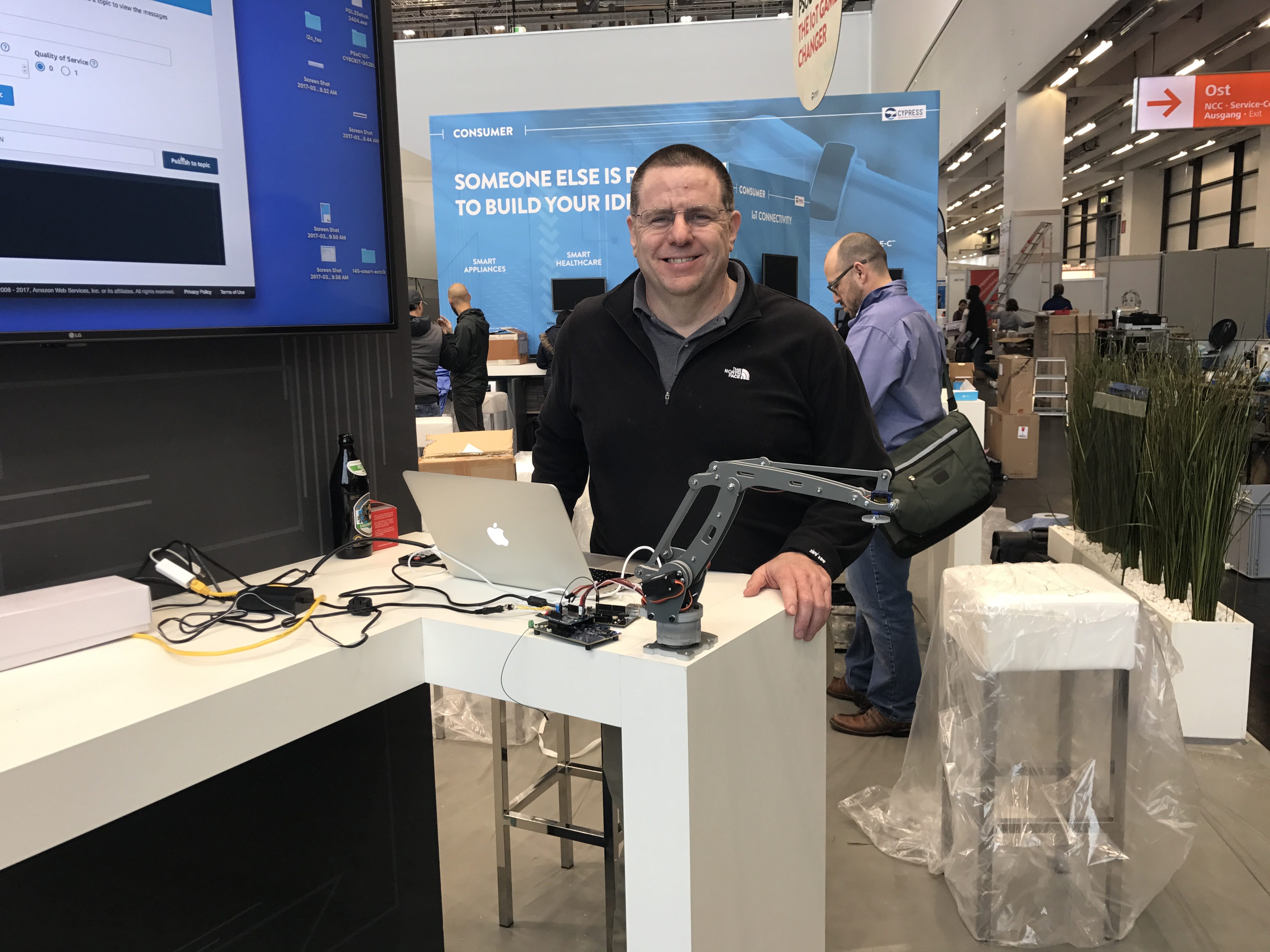 Some video from my talk… thank you RS Components
One of the Cypress 3.0 Videos
The Germans have a deep and philisophical understanding of the proper use of Pork.  Here is the meat plate at Barfüßer in Nuremberg.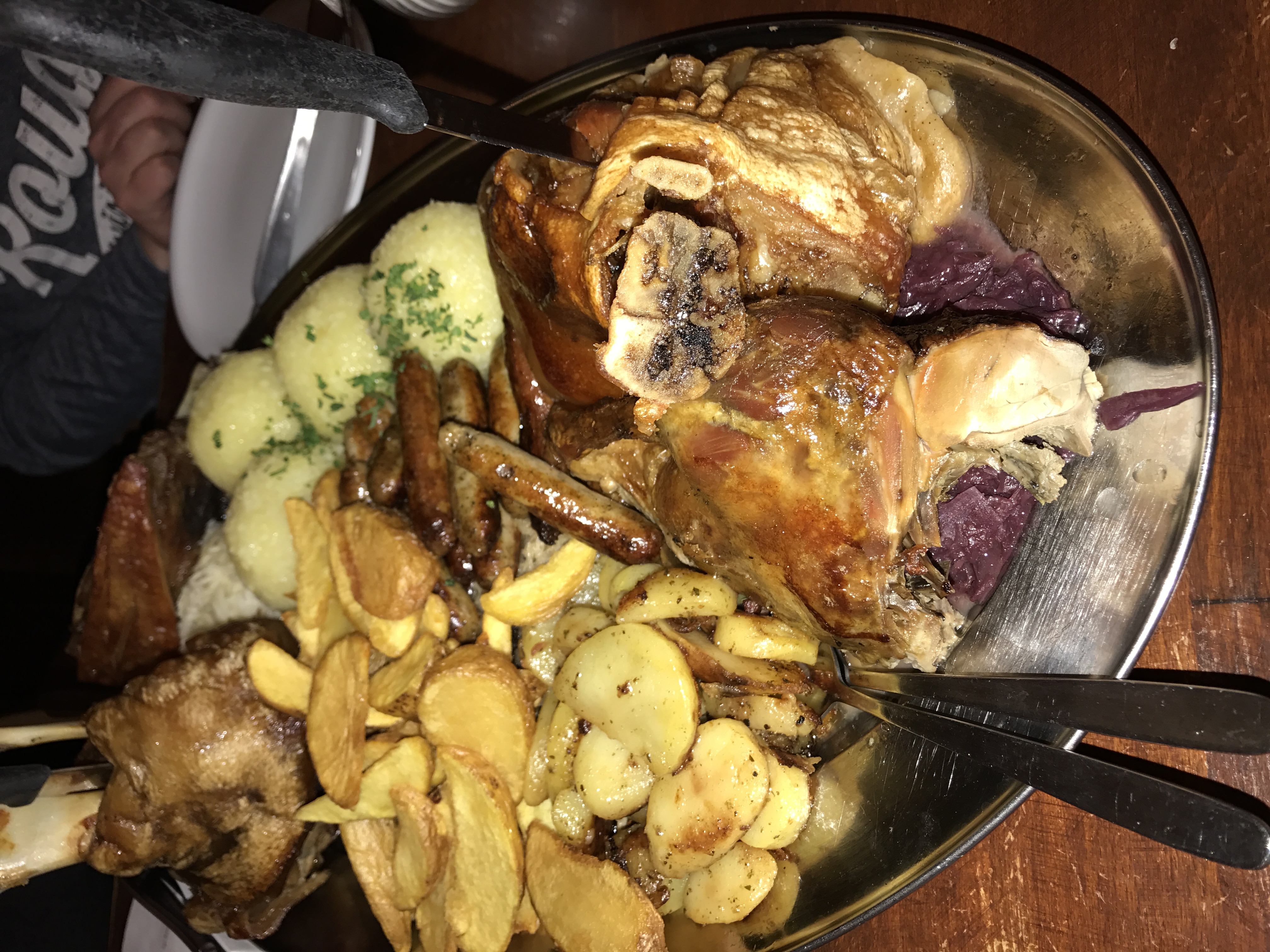 The show was awesome… and Im glad Im home for a few days.