In order to build a test case for the SwitchMatrix component, I first create new project called "SwitchMatrixTest".  Then I create a schematic with the component and a UART.  Notice that I draw the "external components" of the switch matrix, but I can't hook it up to the actual component because I never created the external terminals for the SwitchMatrix component (bad Alan).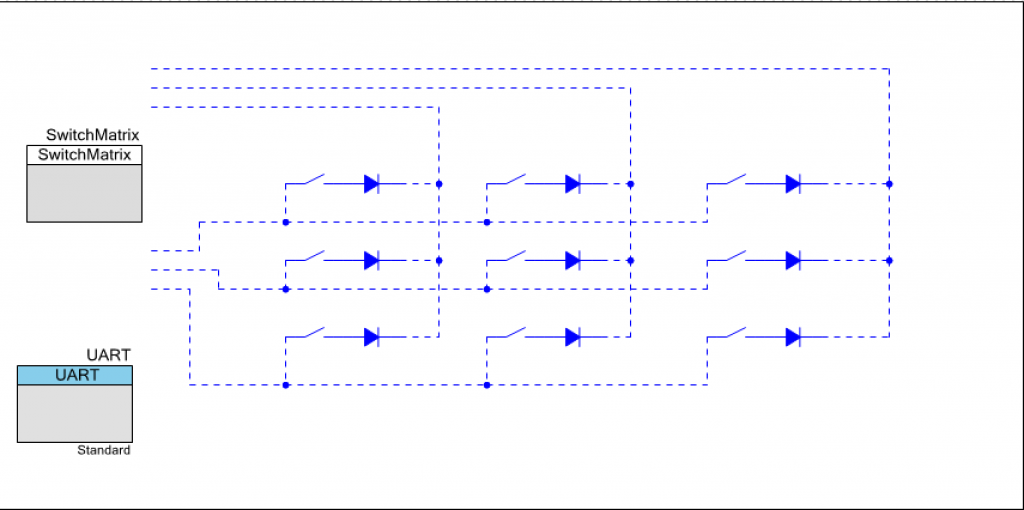 Next I edit the main.c First, lines 4-5 are to flags that are set by interrupt service routines.  The switchedFlag is set by the component when you have registered your interested in a switch changing event.  The sysTimeFlag is set every 200ms by the sysTick ISR.
Lines 15-19 saves the status of the switch interrupt flags for use by the main loop.
Line 27-34 is a simple timer that I implement using the SysTick timer.  I set a flag every 200ms which I use to printout things on a regular basis in the main loop.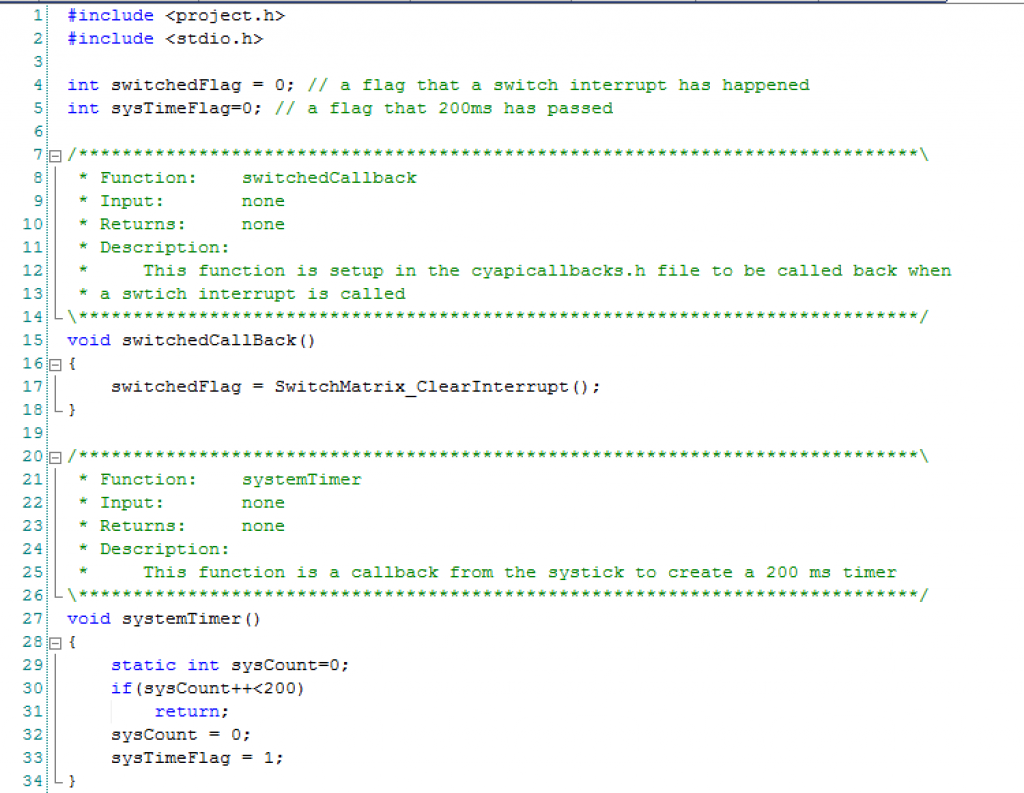 In the main program I first start all of the components, interrupts etc in lines 43-47.  On lines 52-75 I process the user input and try out different functions of the component.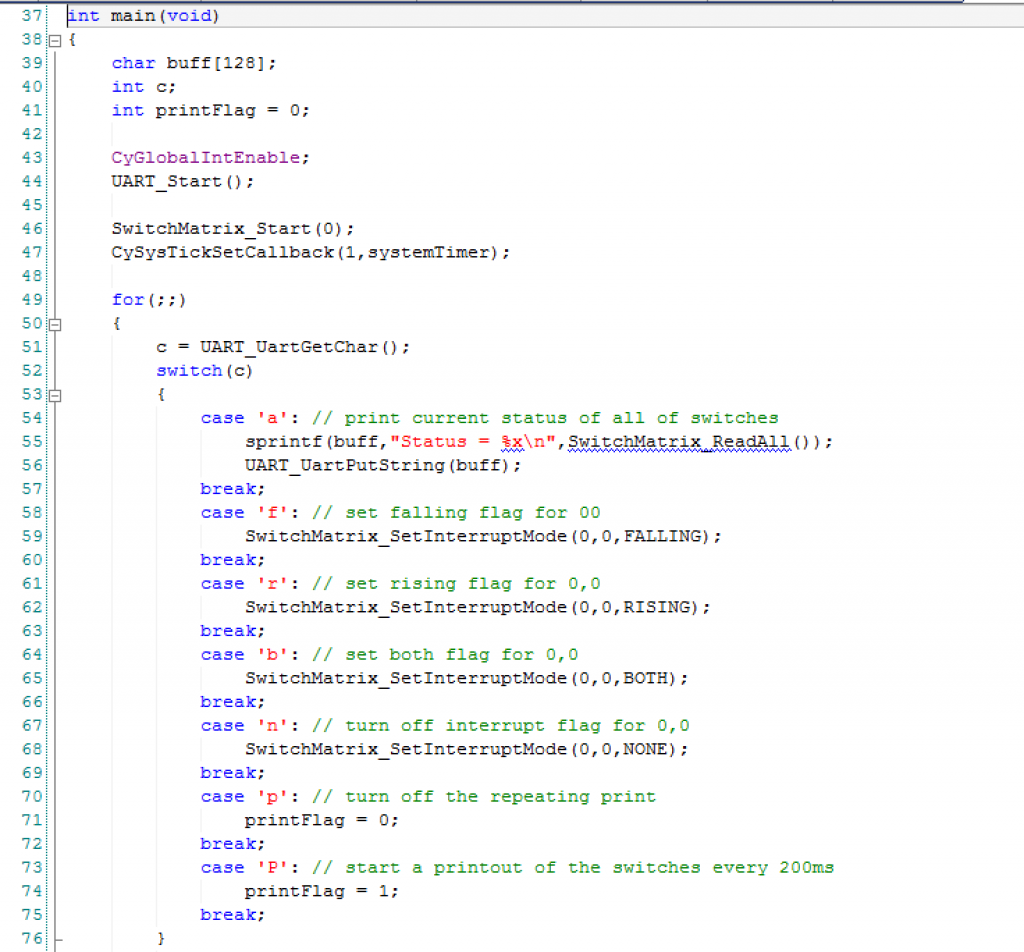 Lines 79-84 causes the status of the switches to be printed out IF the switched flag is set.  The switched flag is set in the callback function switchedCallBack();
Lines 87-91 print out the status of the switches every 200ms based on the system timer.

In order to get my SwitchMatrix component to call back when a rising/falling edge occurs, I need to register that call back in the cyapicallbacks.h.  I first make a forward declaration of the function on line 15.  Then I #define the "SwitchMatrix_SWITCHED_CALLBACK" which tells the component which function to call.

In the next set of posts I will discuss the Music Player.
You can find all of the source code and files at the IOTEXPERT site on github.