In the previous post I described the entire system architecture.  In this post, I am going to describe the Arduino shield that I unfortunately call "Elkhorn Creek Water Level 1.1".  It is unfortunate because in version 1.0 I made a really stupid error which ruined the first run of printed circuit boards.  You can read more about how I made the error and what I am doing in the future in the post Creek Board 1.0 RCCA.
To make this system work I need to be able to interface the PSoC4200 with two sensors:
Both of these sensors are subject to environmental noise so they both have capacitive or RC filters connected to them.  I originally built a prototype of this board using a proto board.  However, it was a PITA because the wires would come loose and the system would stop working.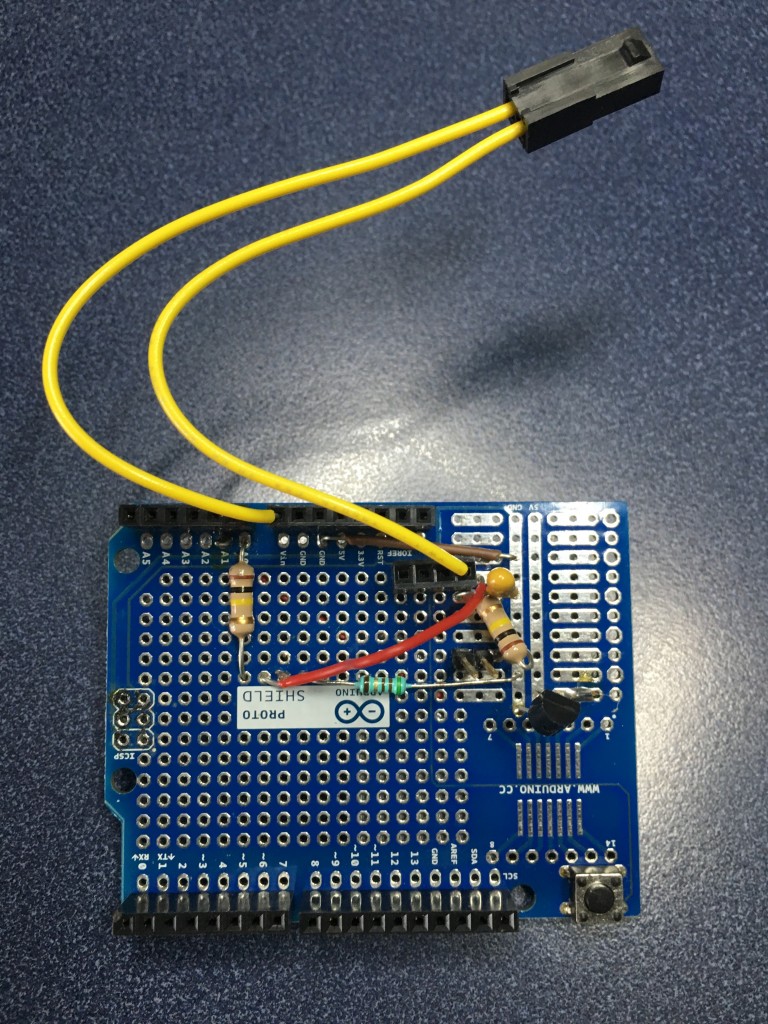 So I decided to make a real PCB.  To do the design, I used the Eagle 7.2 PCB editor as it seemed like it had the most support from the maker community.  The schematic for the system is fairly simple.  It has
Pressure Sensor

X1: A Molex Microfit 3.0 Connector to attach the two wires from the pressure sensor
R1: A 51.1 Ohm resistor to group to convert the 4-20mA –>  0.204mV to 1.022V
C1/R2: A low pass filter
TVS1: A ESD diode to clamp any ESD event to ground to prevent it from blowing up the PSoC4A or the Sensor

Temperature Sensor

TMP36: A sensor that turns temperature into a voltage.  The equation for temperature is T=0.5V+10mV/degreeC.  For 25 degrees C the Voltage = 750mV
C2 + C3: Two decoupling capacitors to filter power supply noise

Arduino Interface

A standard Arduino interface set of pins + the additional Cypress CY8CKIT-042 pins.  I only used the A0 and A1 pins for signals and the Vin pin (which is 12v) to drive the current loop

Measurement Test Points

Keystone 5000 test points.  These test points are a little loop of wire that sticks up from the surface of the PCB to make  it easy to probe a voltage with your DMM.  
Here is the final Eagle Schematic for the board.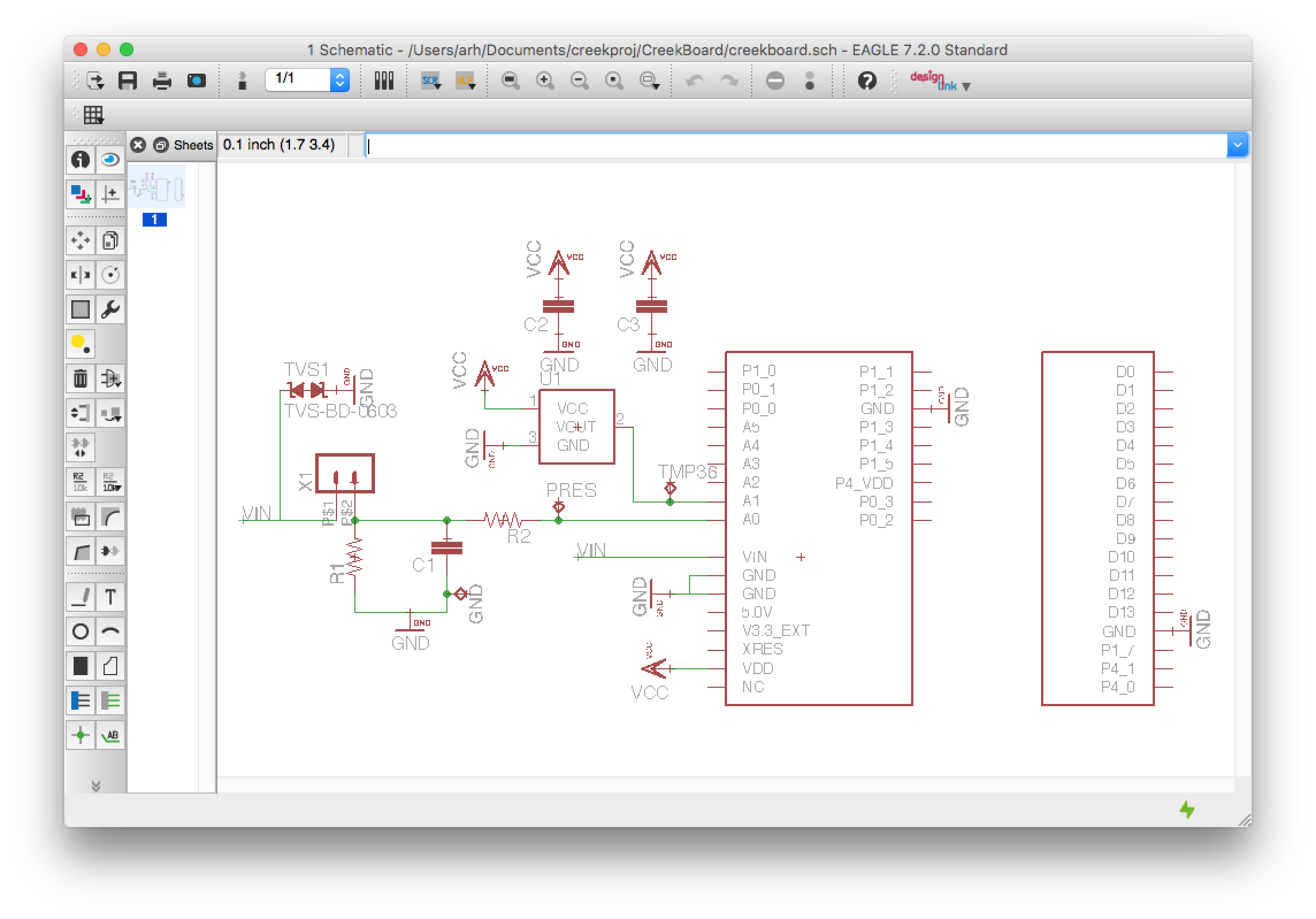 And the layout: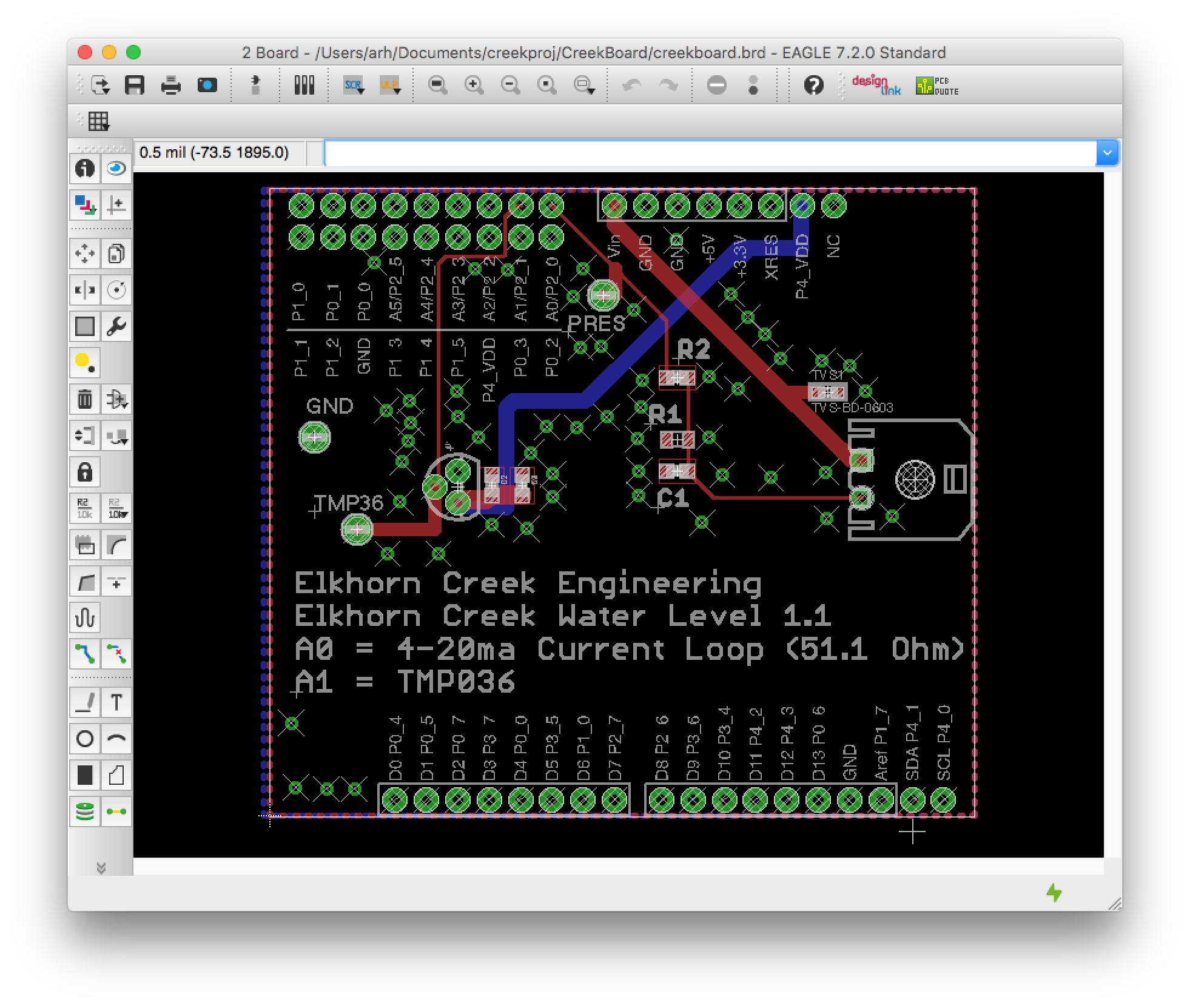 Once I completed the layout I sent the board to OSH Park to be manufactured.  I have shared the project on their website.  OSH Park is an excellent company that is easy to do business with.  They charged me $22.55 for three of the boards.  The fit and finish of the boards is very nice.  Here is the board: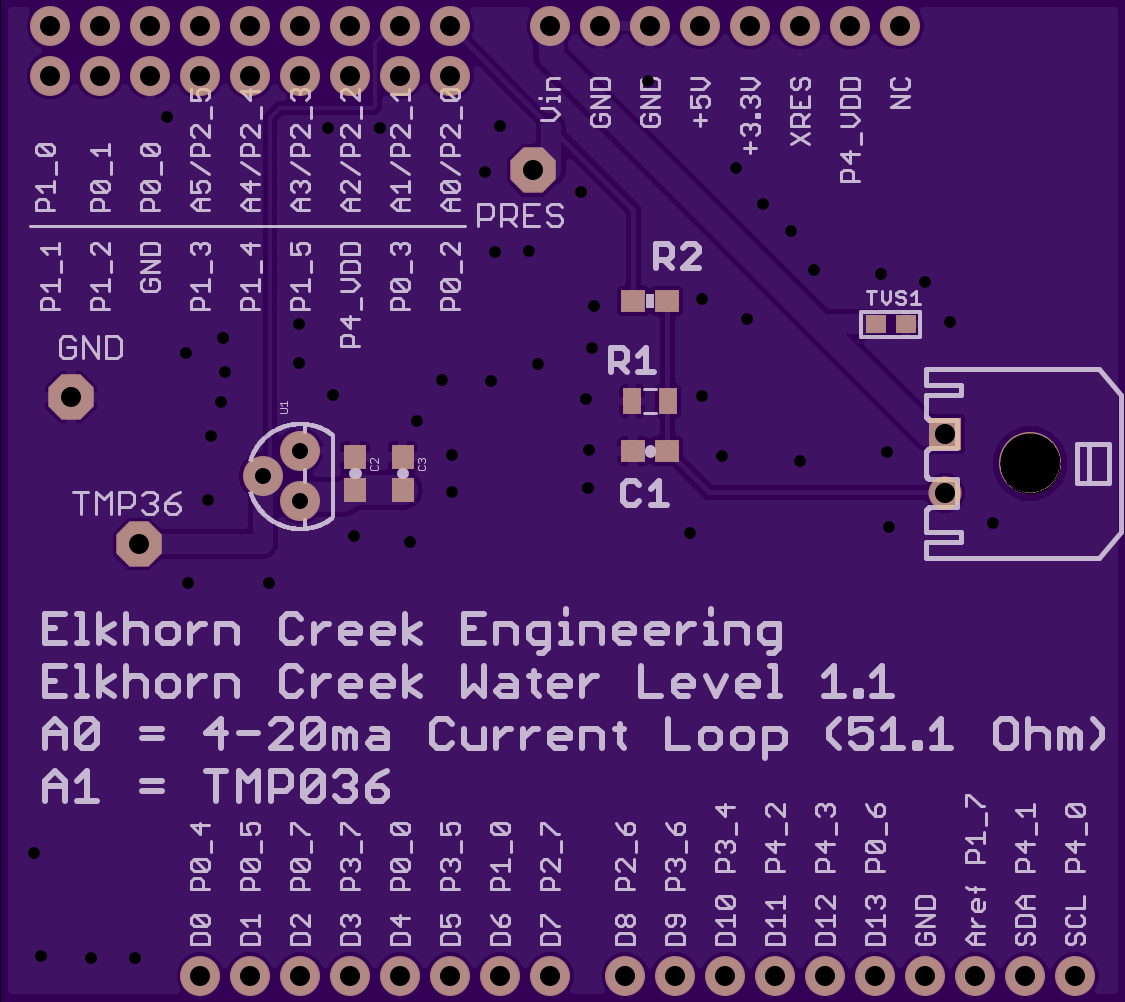 Here is the assembled board: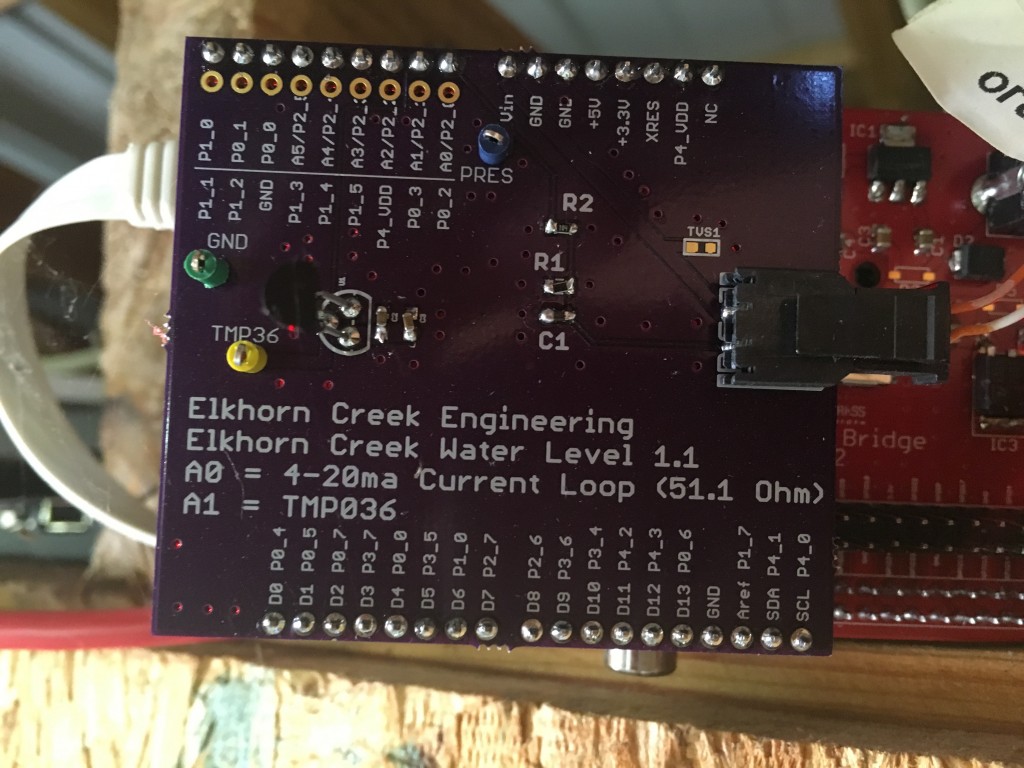 I have posted all of the project files at github.  You can "git" them from https://github.com/iotexpert/TheCreek  The Eagle project is in the CreekBoard directory.