In the previous three posts I created a Music Player component by building the symbol+schematics, making a public interface, and writing the firmware.  In this post I will show you the test program called "MusicTestComponent".
In order to get access to the PinballComponents library project I first right click on my project and edit the dependencies.  Specifically, I click on the box that adds the "PinballComponents" as a dependency of the MusicTestComponent project.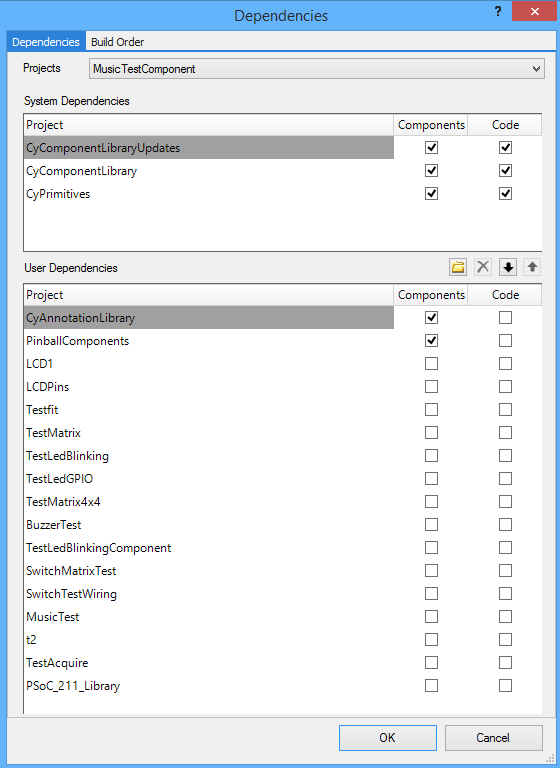 After setting up the dependencies you can then make a schematic with the MusicPlayer and a UART.  The UART will be used to trigger commands to be sent to the MusicPlayer Component.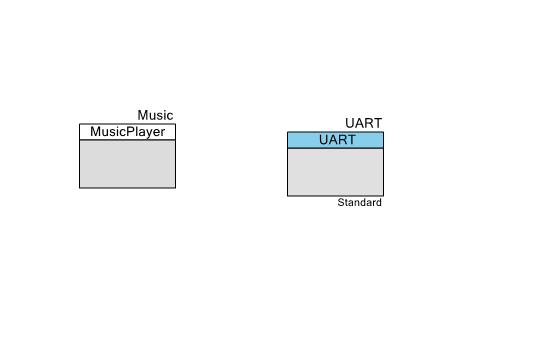 I start the main firmware by creating a test song called "scaleNotes" (lines 5-12).  I then turn that array of Notes into a Song by declaring  a Song and adding the scaleNotes to the song (lines 15-19).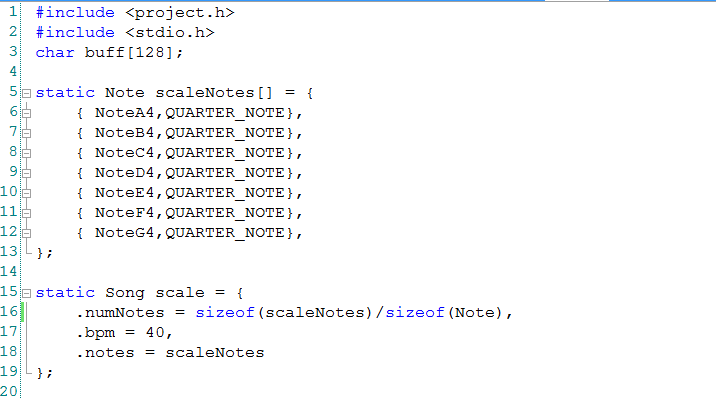 At the start of the program I turn on the interrupts and start the components (line 27-31).  Then I add my song to the component (so that it can play it) with line 33.
In the main loop of the program I grab characters from the UART and issue commands to the MusicPlayer component based on what button the users presses.
On lines 57-62 I have a debugging pinout that prints out the currently playing note number each time the note changes.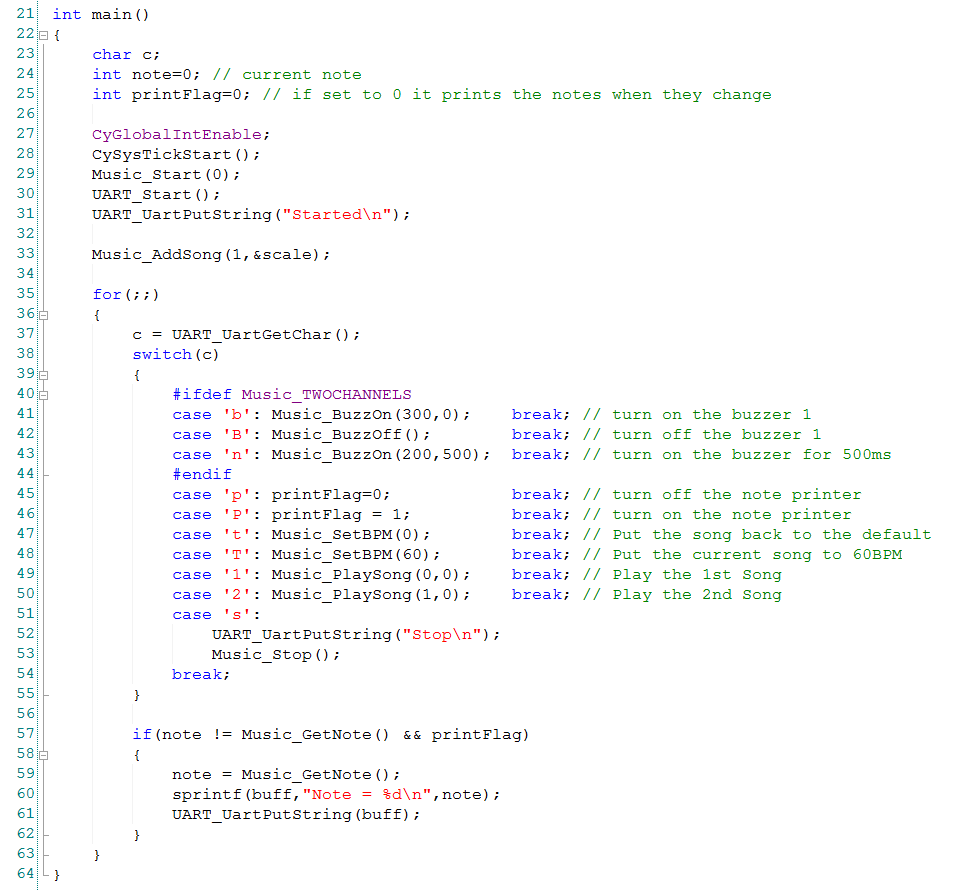 Thats it.  In the next post I will start taking you through the process of designing the printed circuit board.
You can find all of the source code and files at the IOTEXPERT site on github.