Summary
A bunch of pictures of the unboxing of my new Keithley DAQ6510.  DAQ stands for Data Acquisition.  This box is essentially a 6.5 digit multimeter with a 20+ channel multiplexor attached.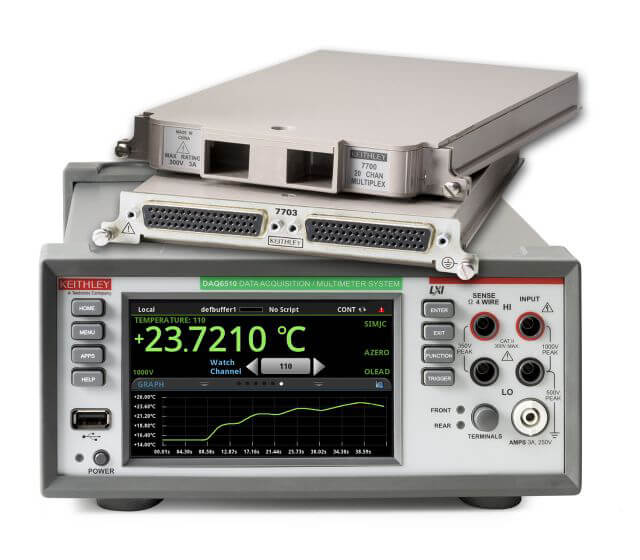 The Story
My lab assistant, Nicholas, says that Unboxing is big in social media and that I really need to do an unboxing for IoT Expert.  Well here it is.  As I am sure you know, I have been working on a power supply design for a new IoT device.  As part of this I needed the ability to measure voltage and current from several different places and my trusty Fluke wasn't going to be able to do that.
I bought this from my good friends at Mouser.  Here is the box.
When you open it here is what you see.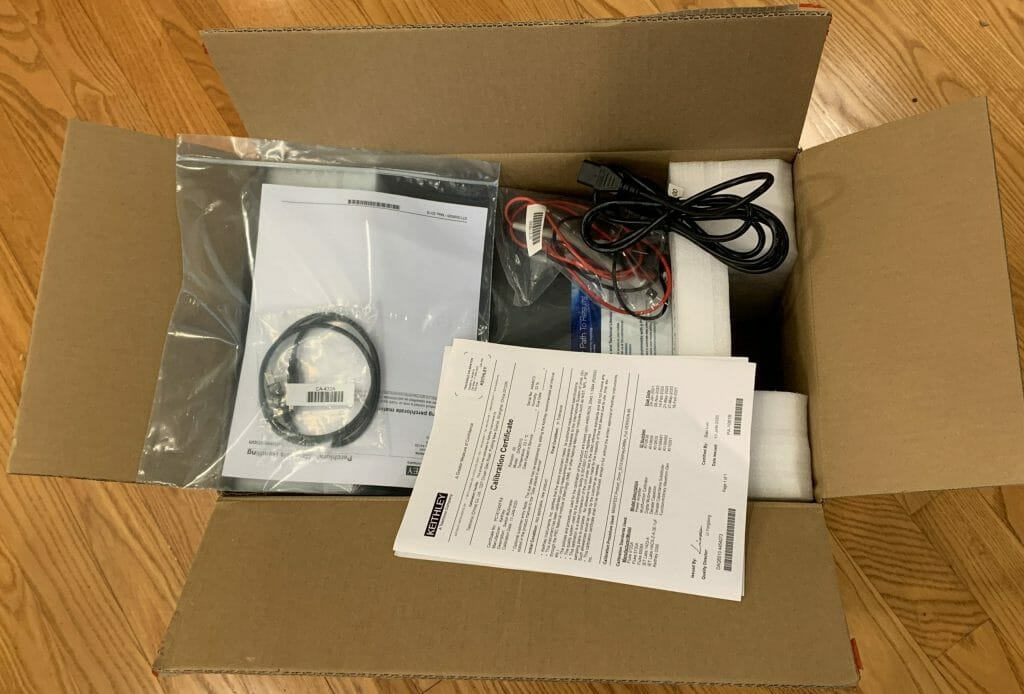 If I take everything out there is
The meter
Some test leads
The manual
a USB cable
And a calibration certificate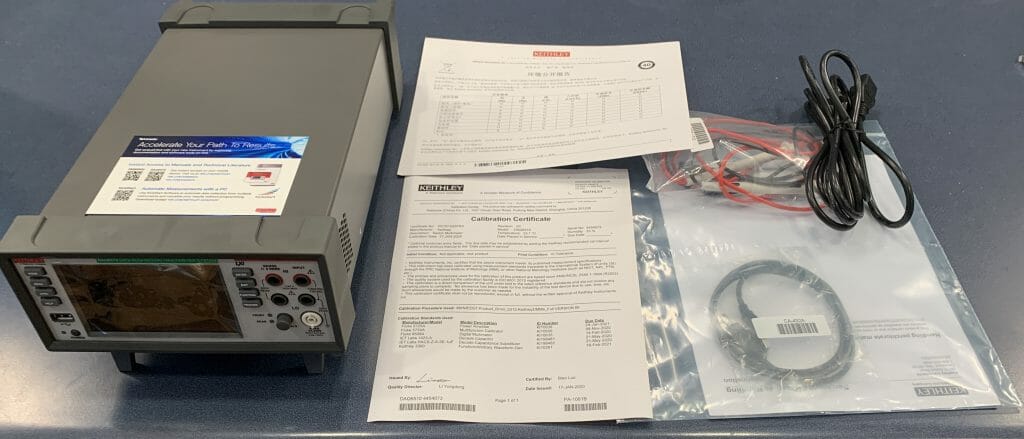 On the back there is two places to plug in multiplexers + a LXI ethernet connection, power, USB, two BNC triggers, and a communication port.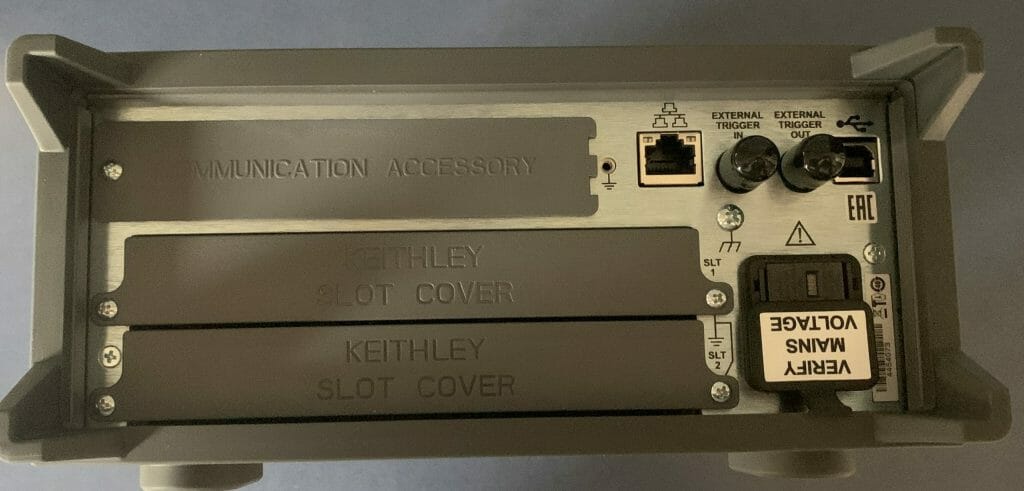 It is always fun to tear off the film over the screen.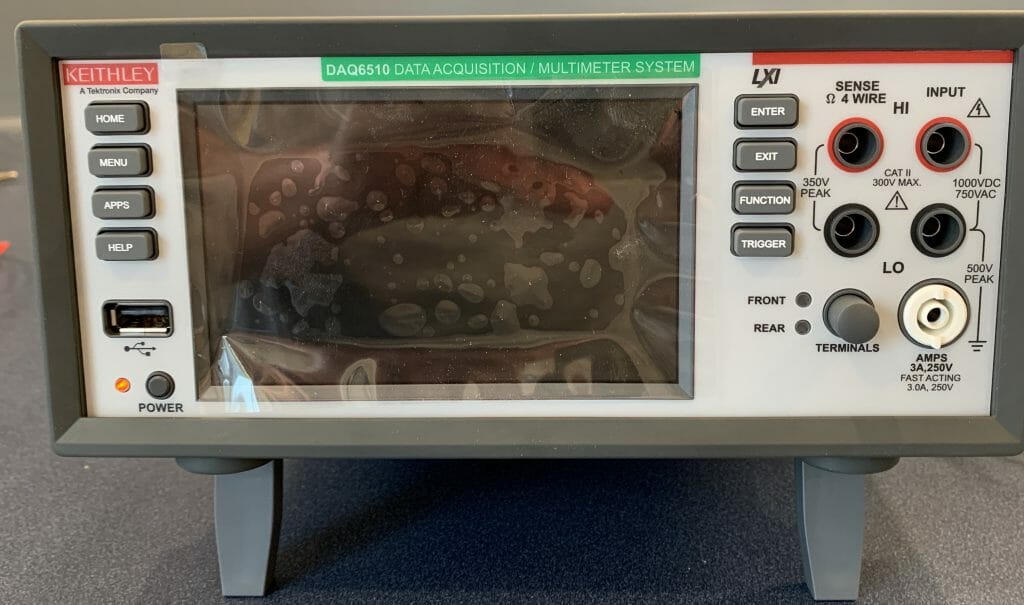 On the top there is a label with QR codes to documentation and software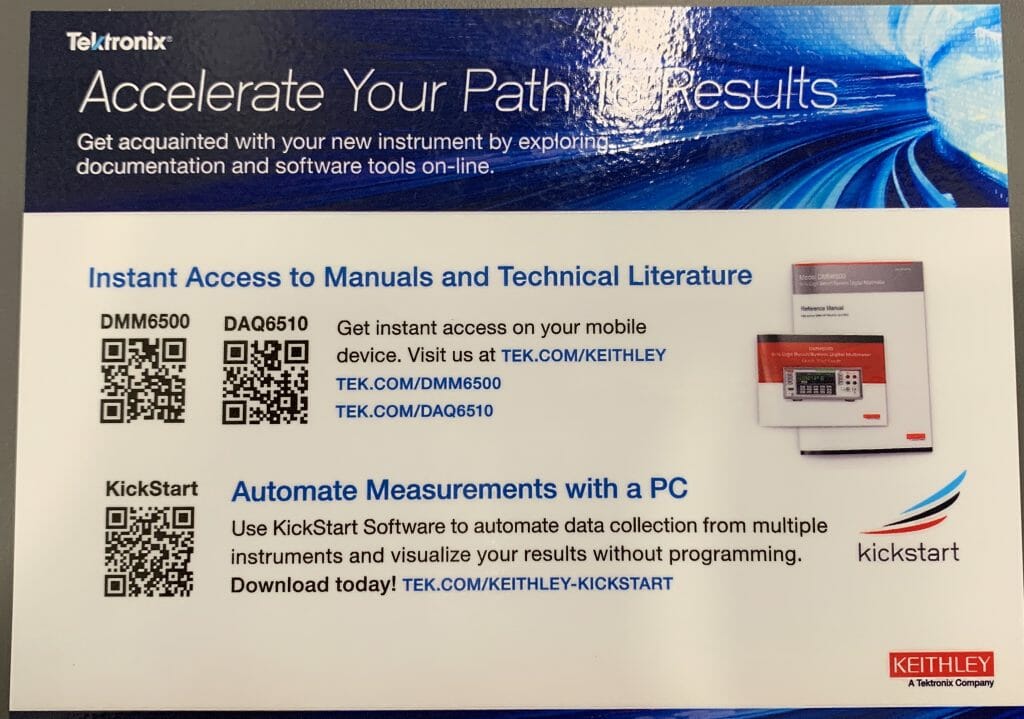 When I turn it on, the system boots…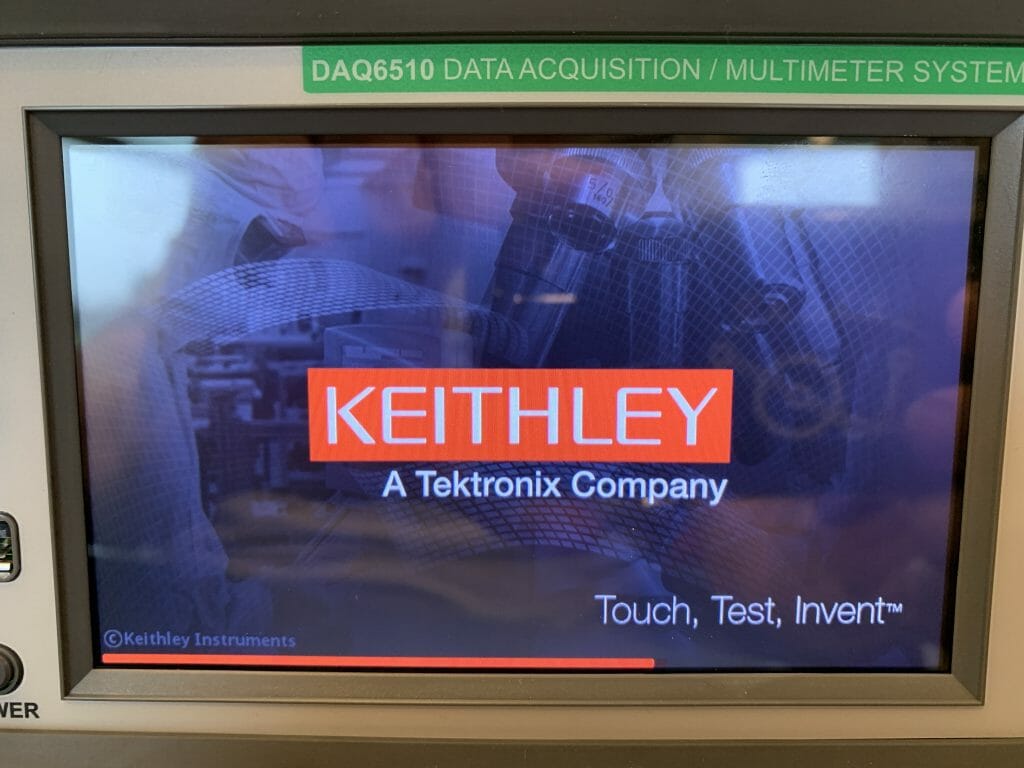 And then drops into DC voltage measurements.  Good new is that it measures 0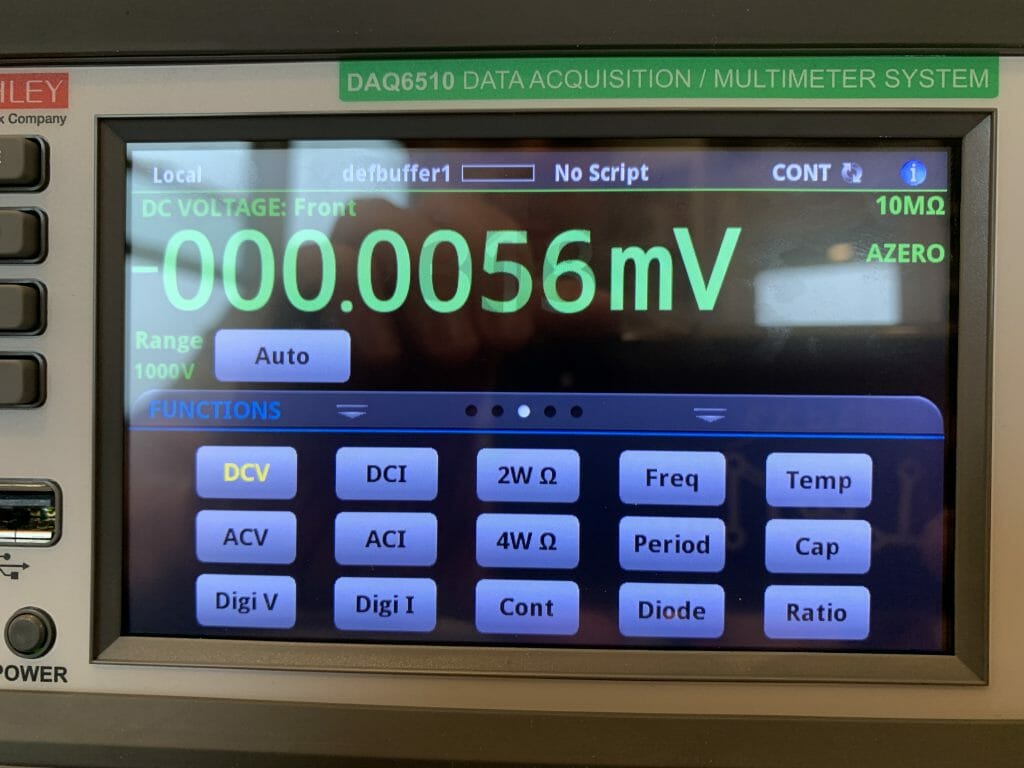 Unfortunately I very quickly ended up with the Blue Screen of Death (BSOD).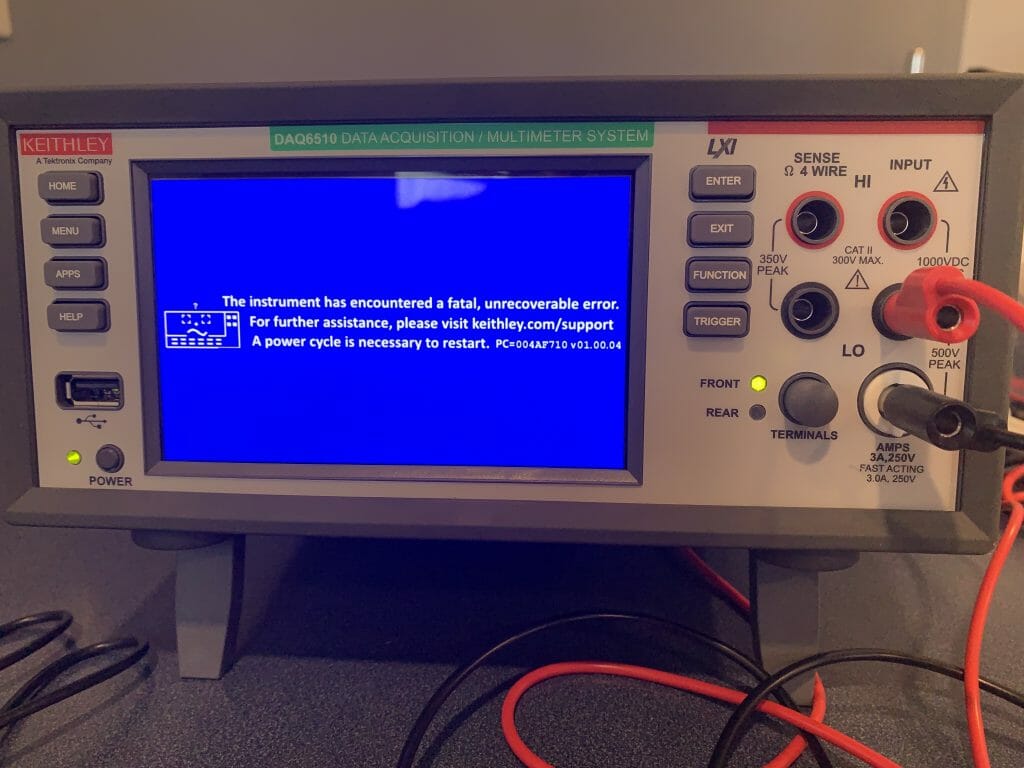 So I downloaded and installed the latest firmware (and it now seems to be stable).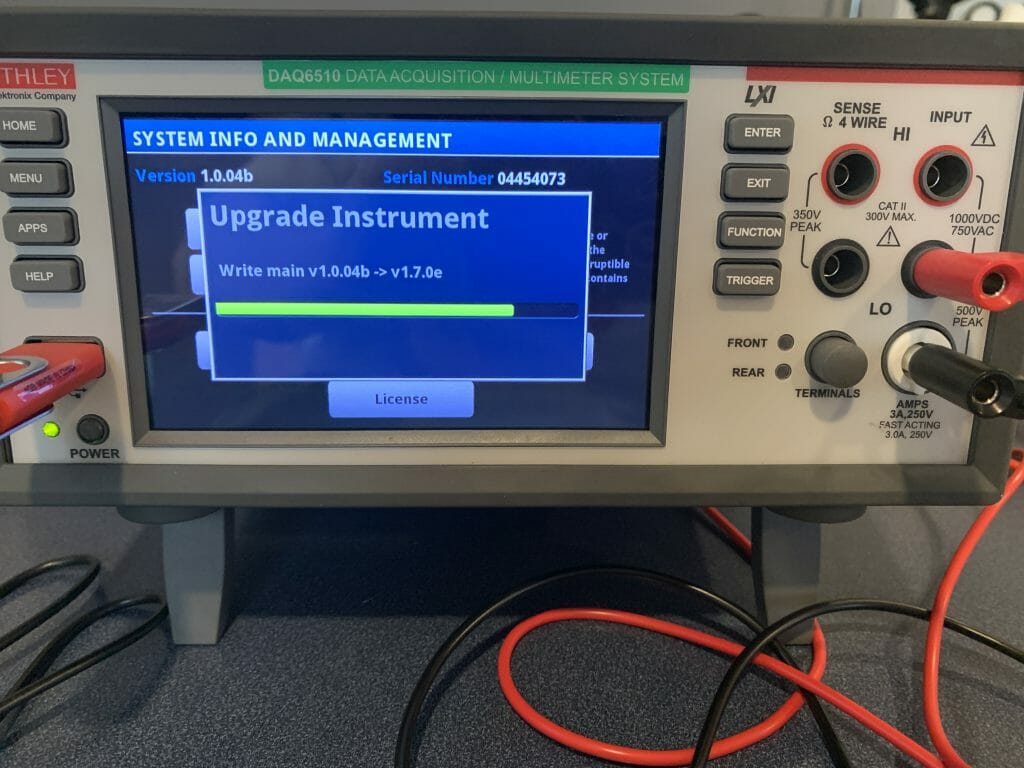 When I turned on the current measurement with a PSoC 6 (in LP Active Mode)… I get numbers that make sense.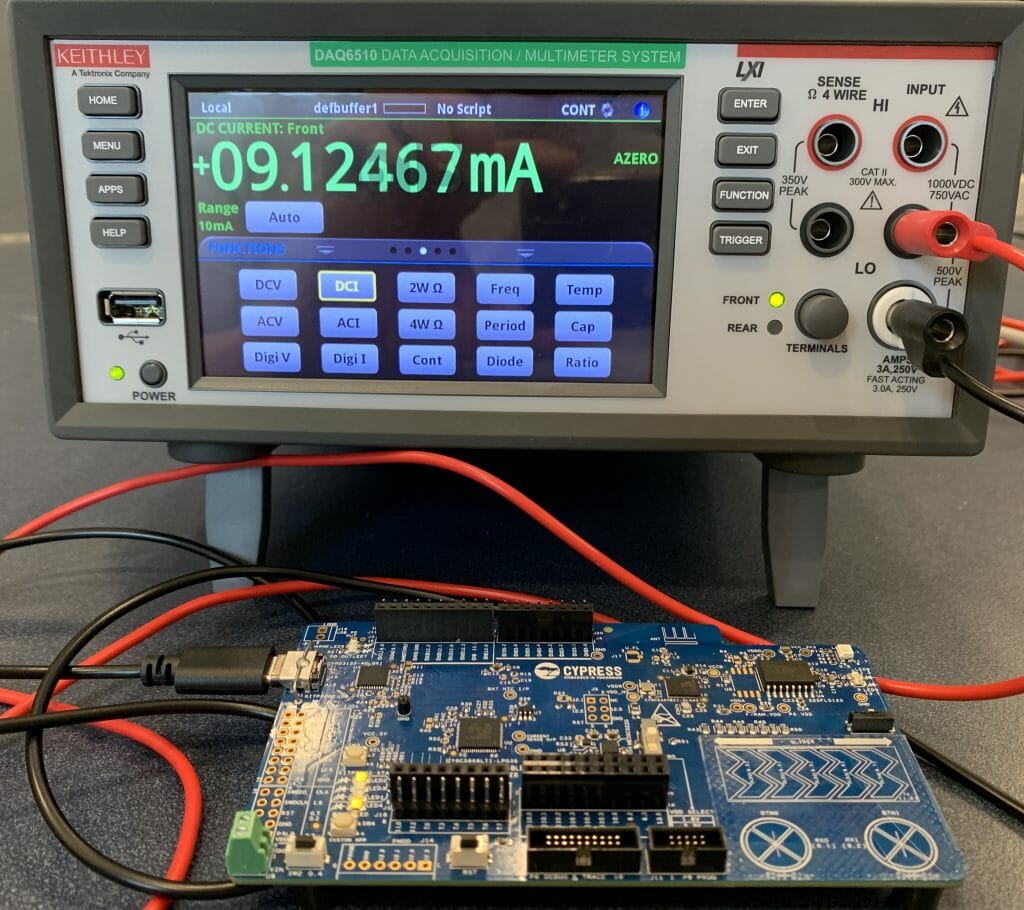 And this is cool… when I side swipe the screen it get a graph of the last 5ish minutes.