Summary
The installation of the AITERMINAL Electric Standing Desk Frame Dual Motor Height Adjustable Desk Motorized Stand Up Desk-White (Frame Only).  Which is only relevant to IoT in that
I worked on this rather than finishing the really cool article that is coming next week.\
It allows me improved place to work
The Story
Last week in California I used a standup desk… which I enjoyed.  I have one at my office in Lexington as well.  But, if you remember from this picture, I don't have a standing setup at home.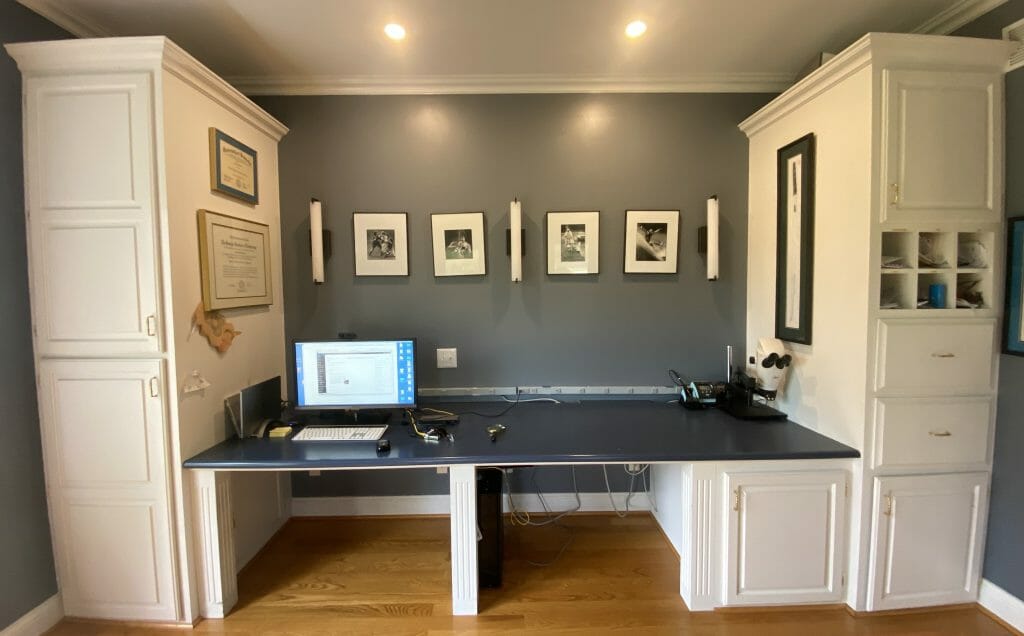 Since my desk is one solid top, I didn't really know how I could make a change to standup.  But, one afternoon browsing on Amazon I found this: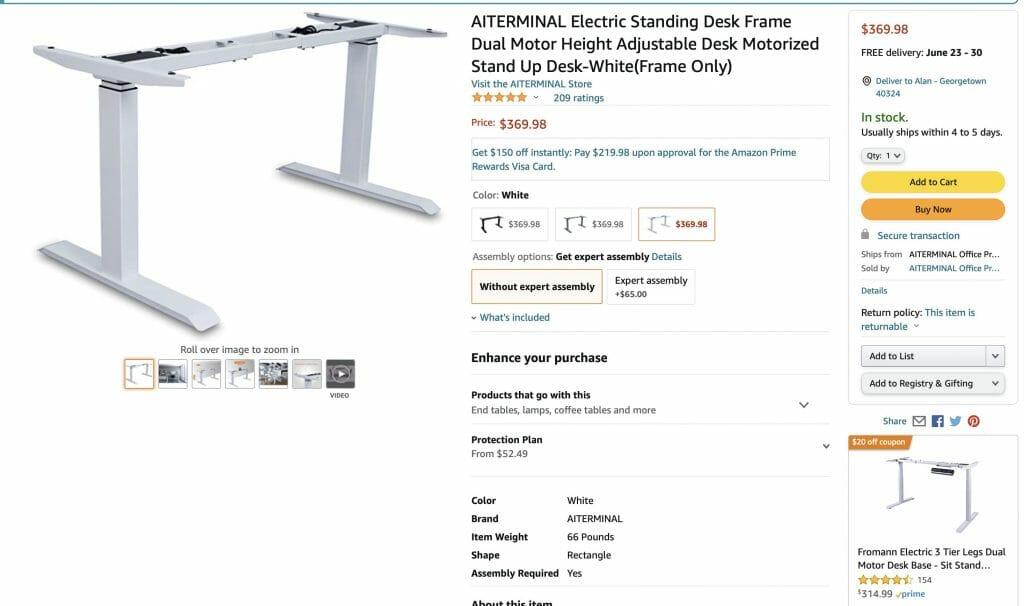 Basically it is a stand-up-desk, but with no table top.  So I ordered it.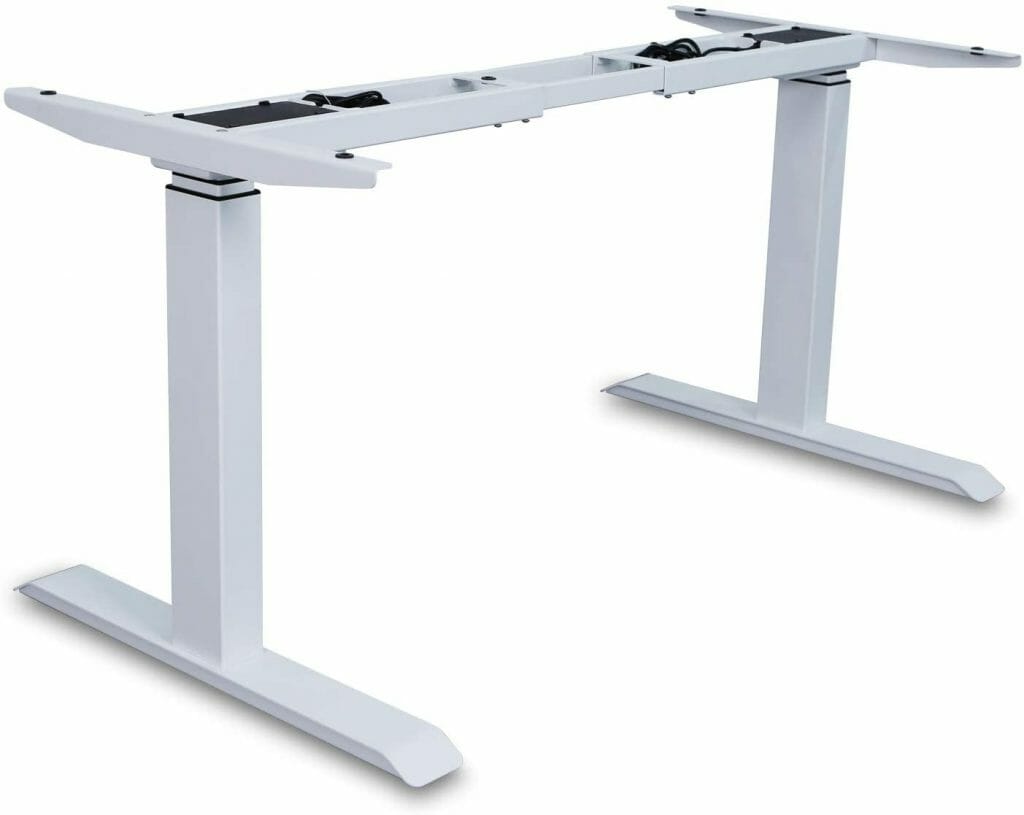 It came in an absolutely giant box.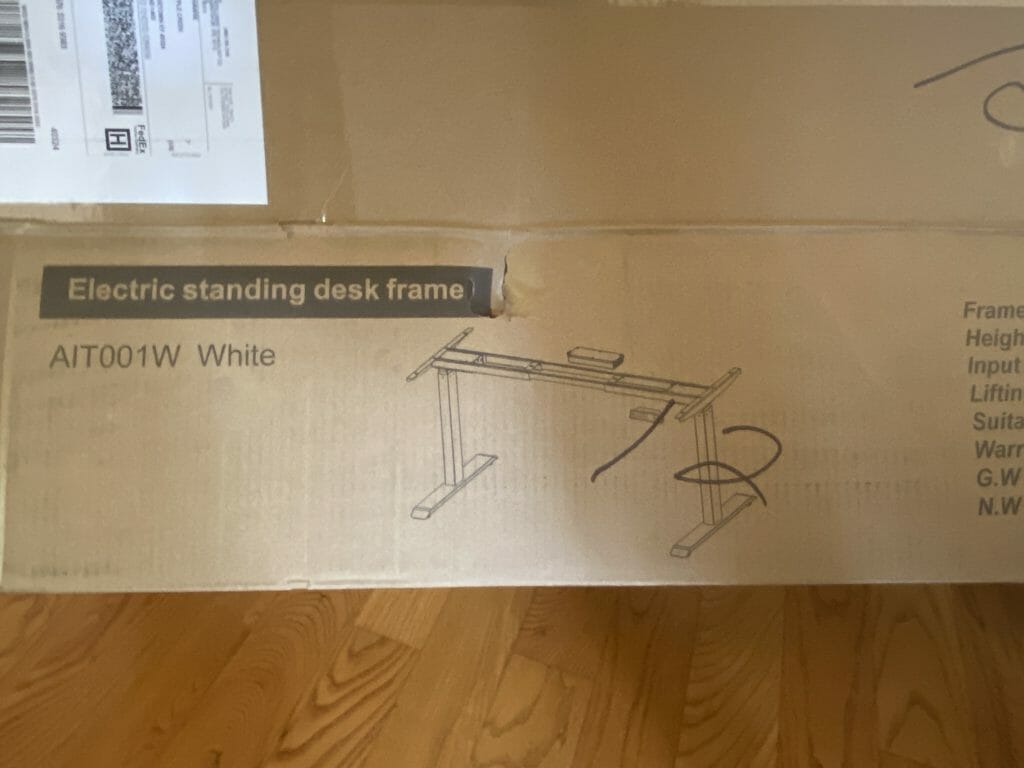 With a few statistics on the side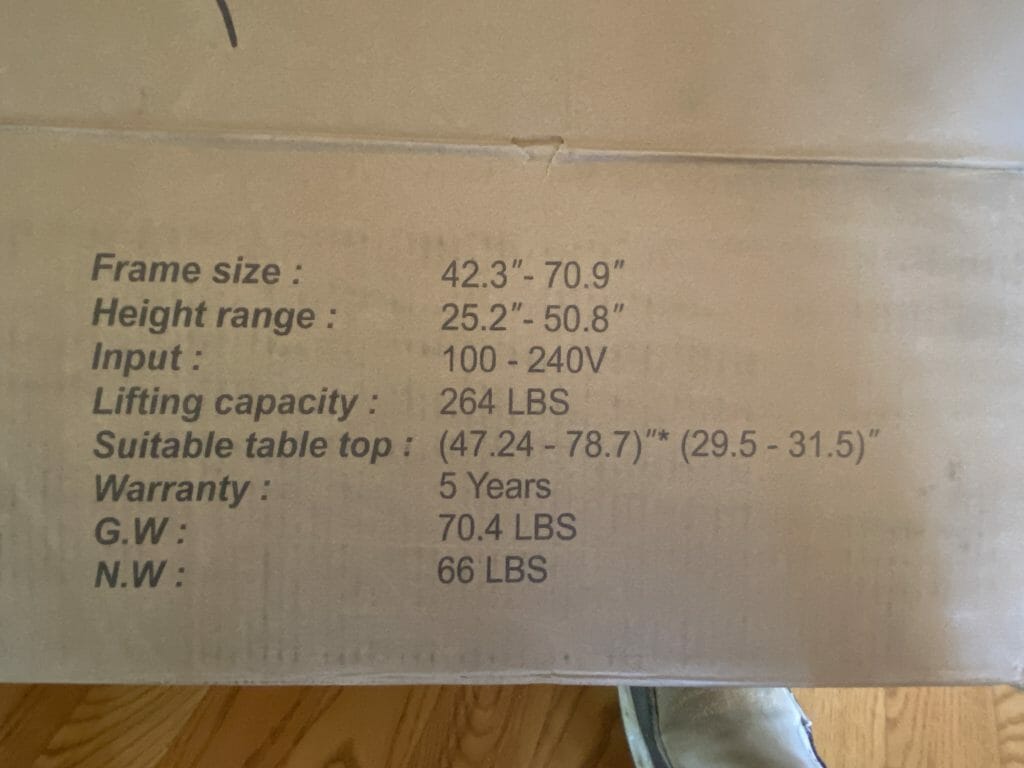 The first thing to do is get out the "Modus Toolbox" thanks to my friends in Ukraine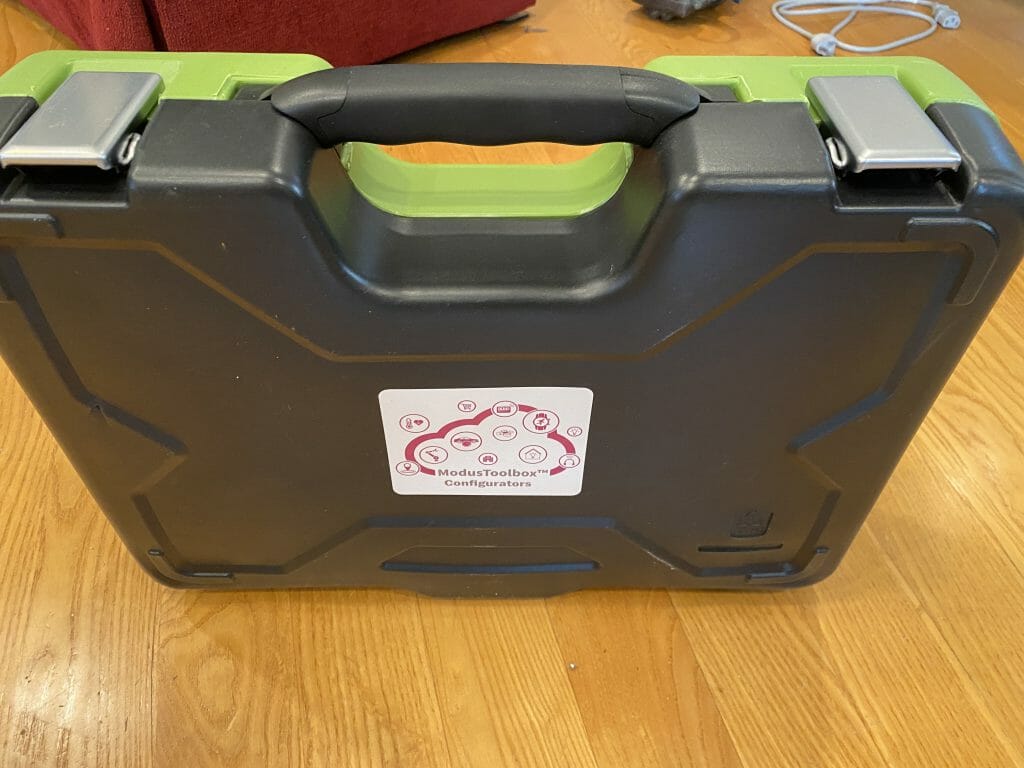 So, my lab assistant got to it.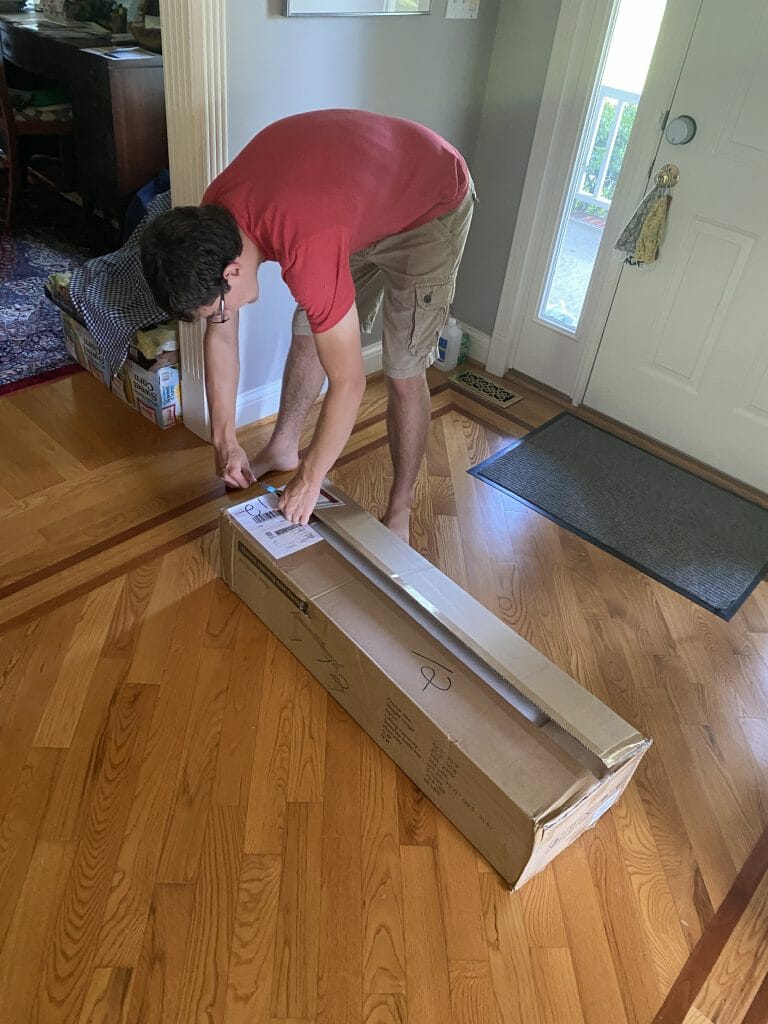 Then we made a disaster area, by removing all the crap on my desk.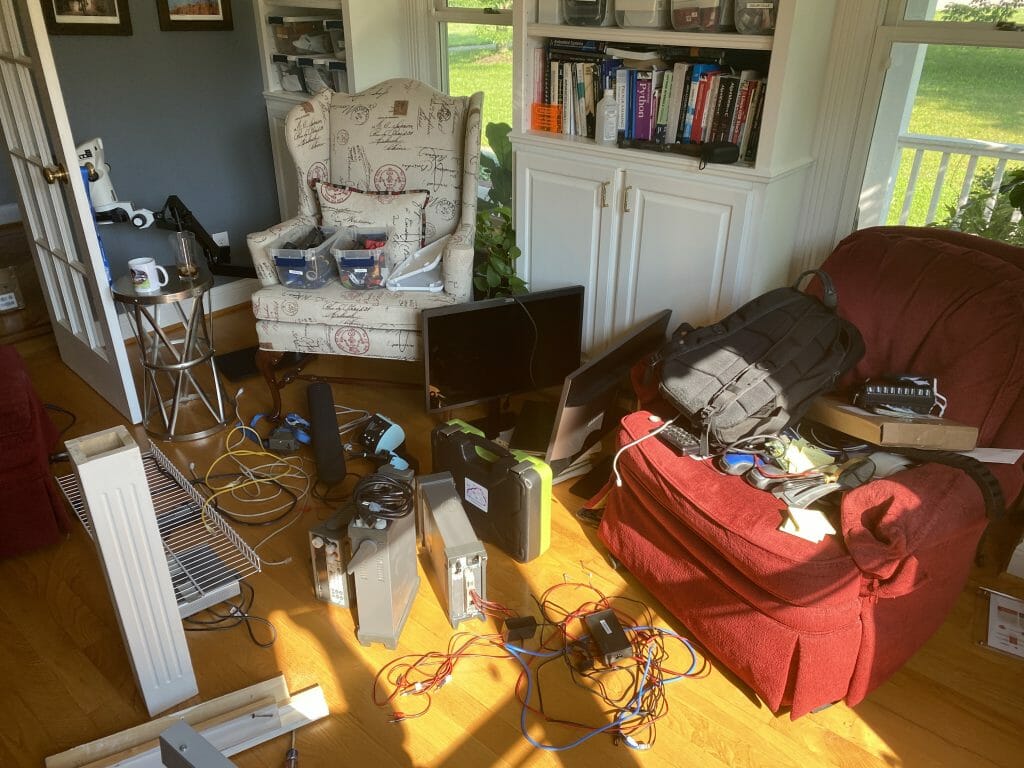 After that we took the tabletop to the barn and ran a track saw on it.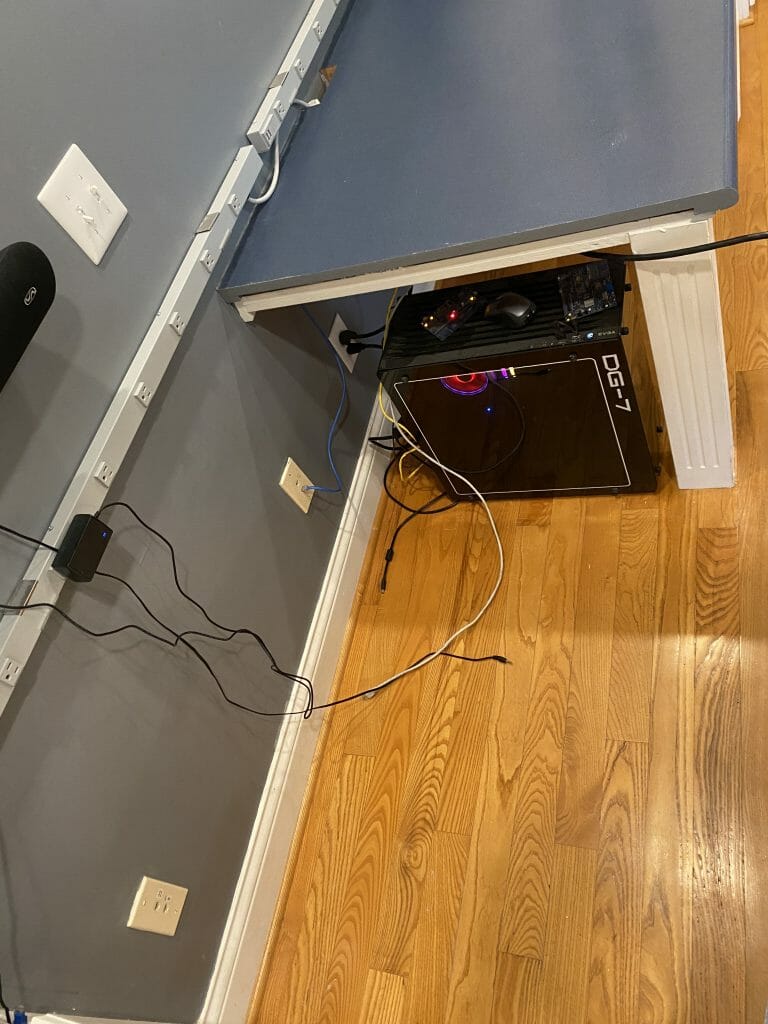 Once the desk was removed… things were REALLY screwed up on the wall.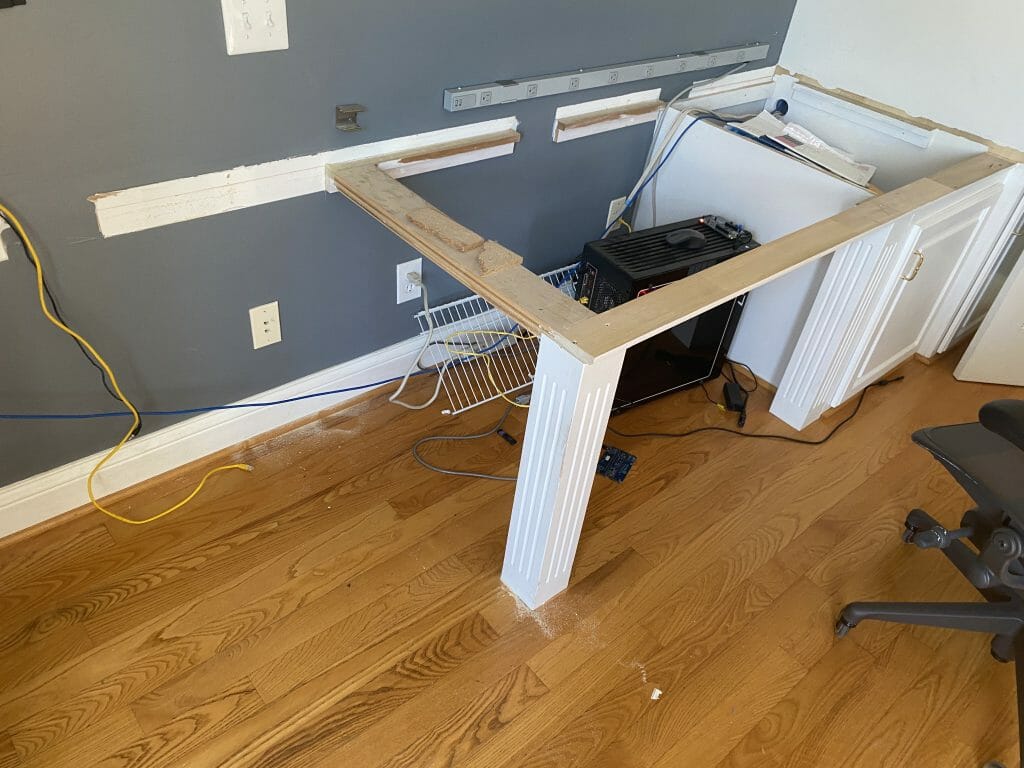 And the side cabinet.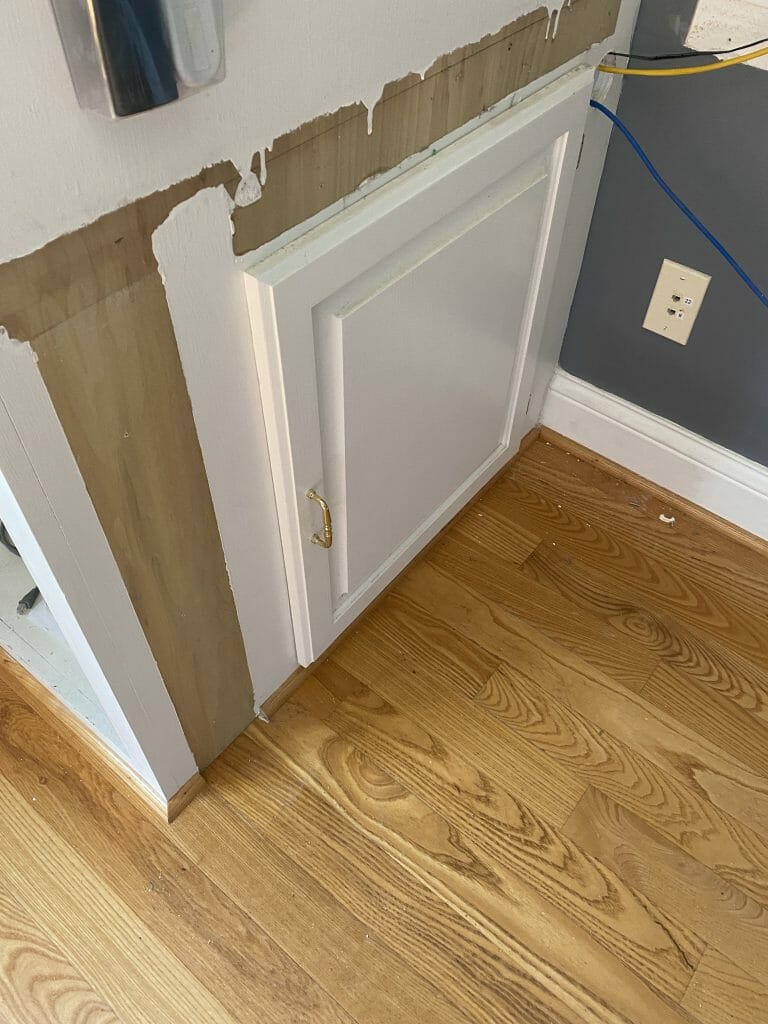 Here is Nicholas installing the sawed off table top onto the desk.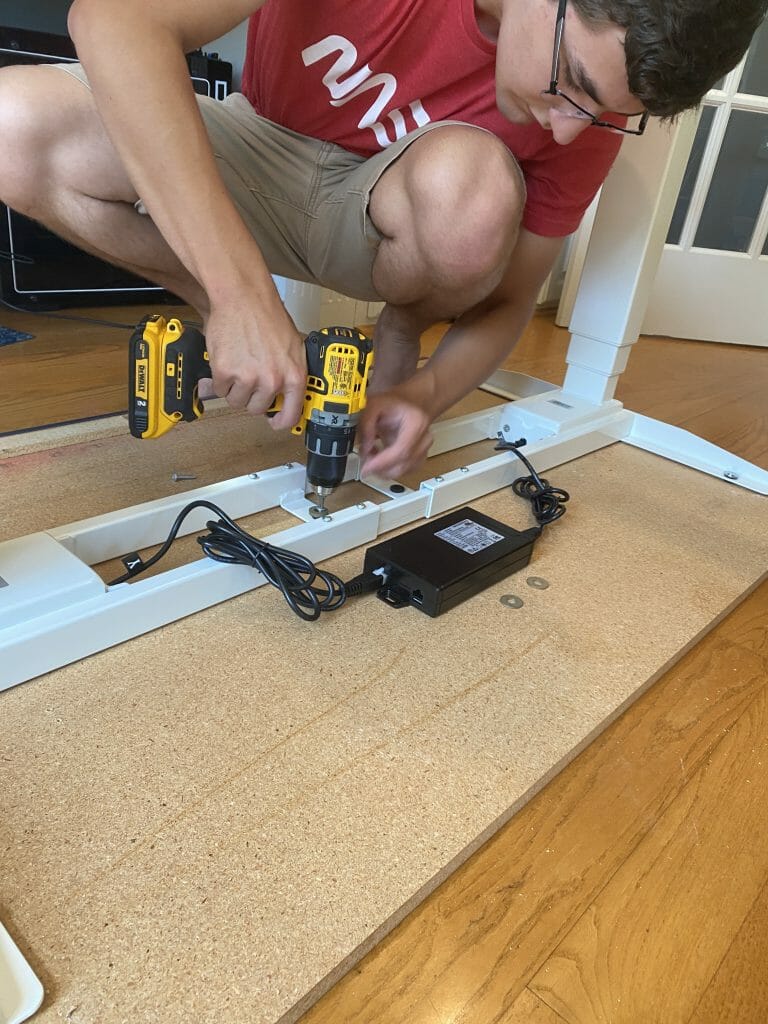 Here is the desk back in place.  You can see that I have started repairing the drywall.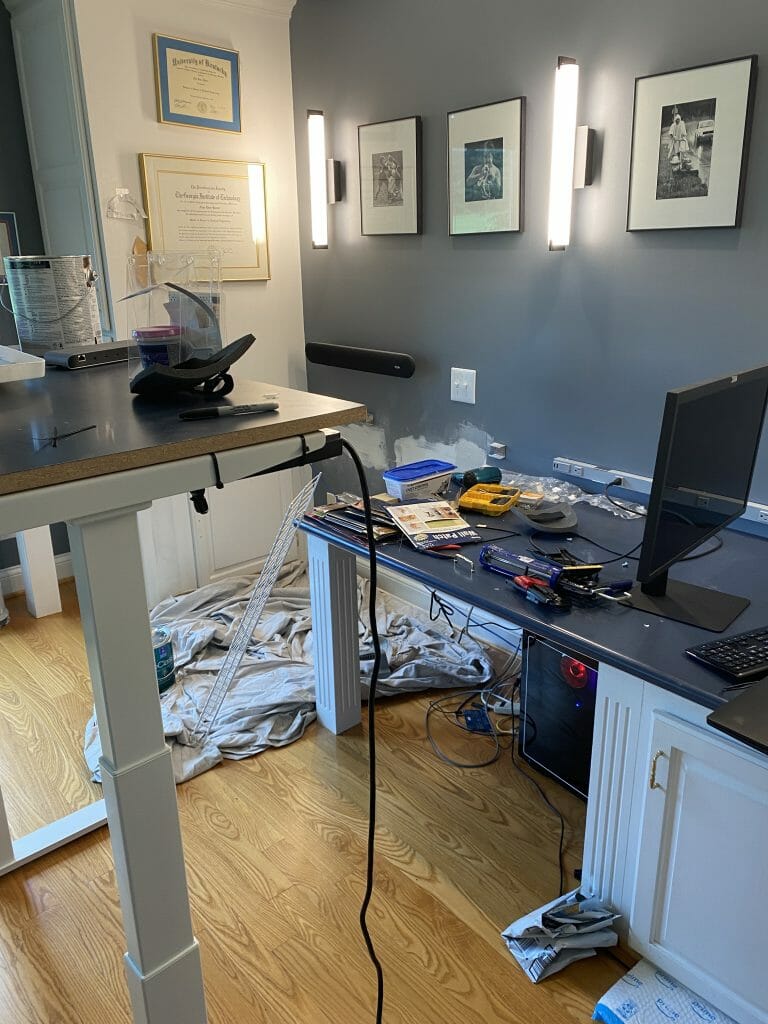 Which is always an ugly job.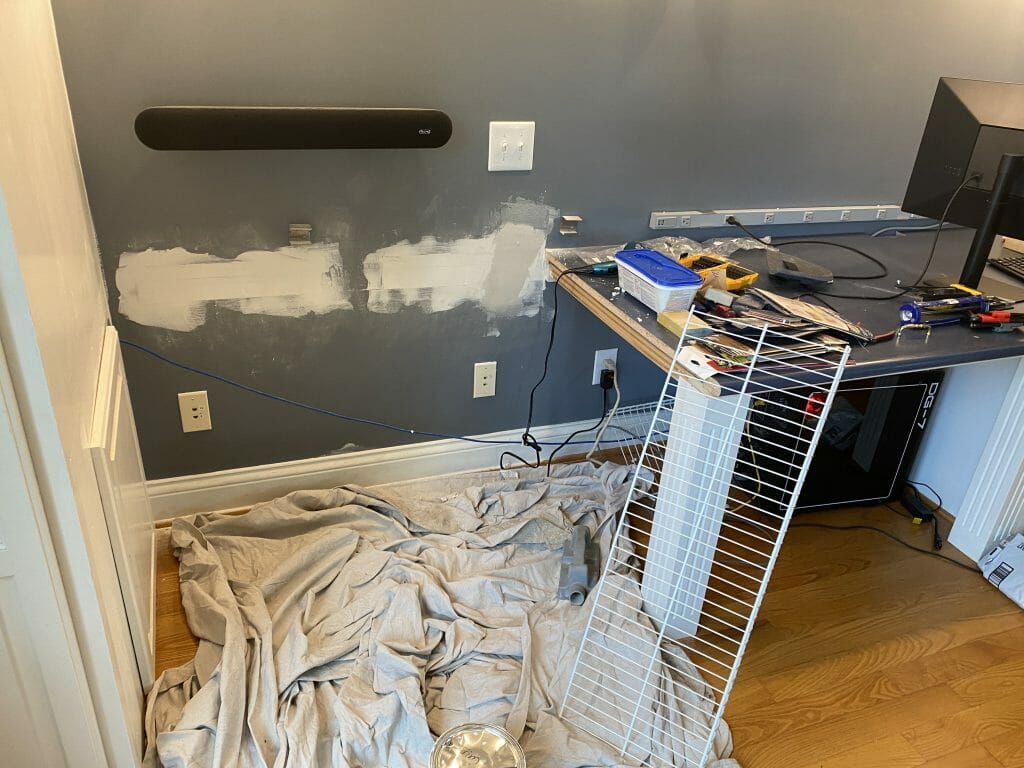 Now that the wall is fixed, Nicholas worked to repair the networking infrastructure.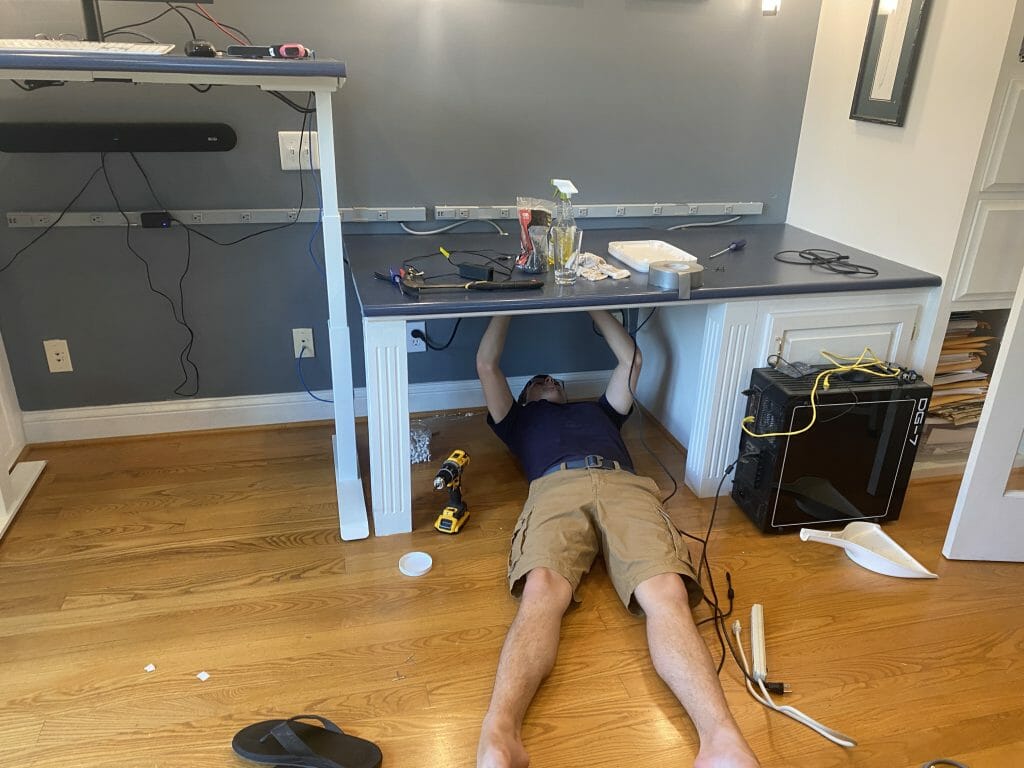 And here is back together, with the desk in the standing position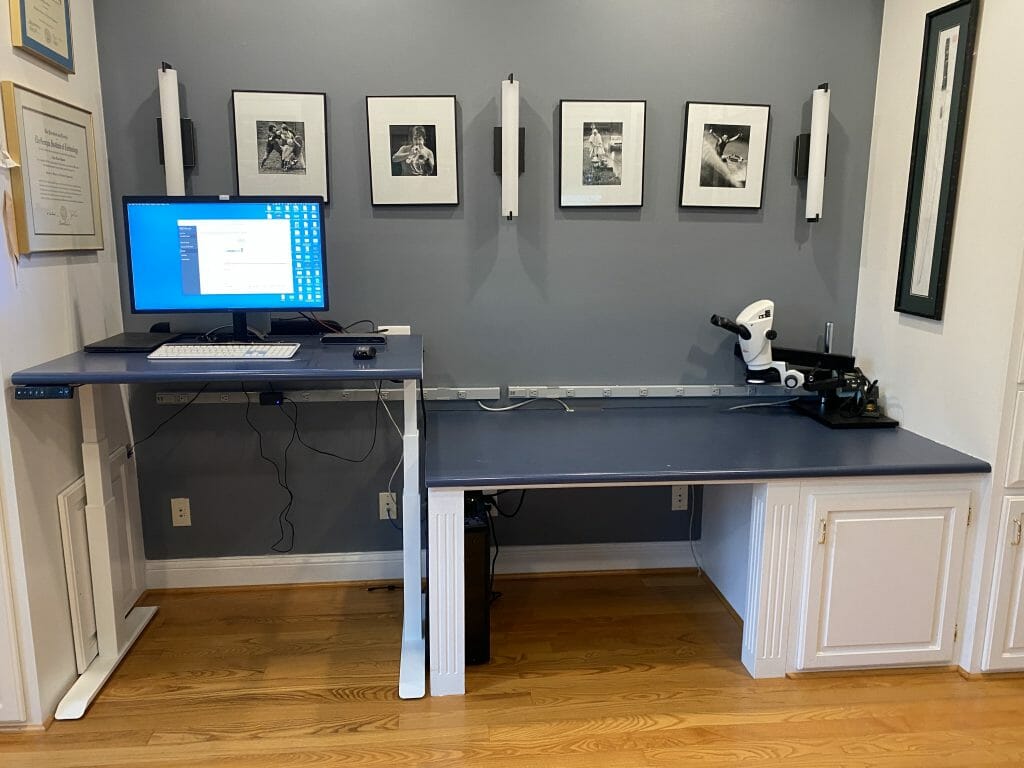 And a close up.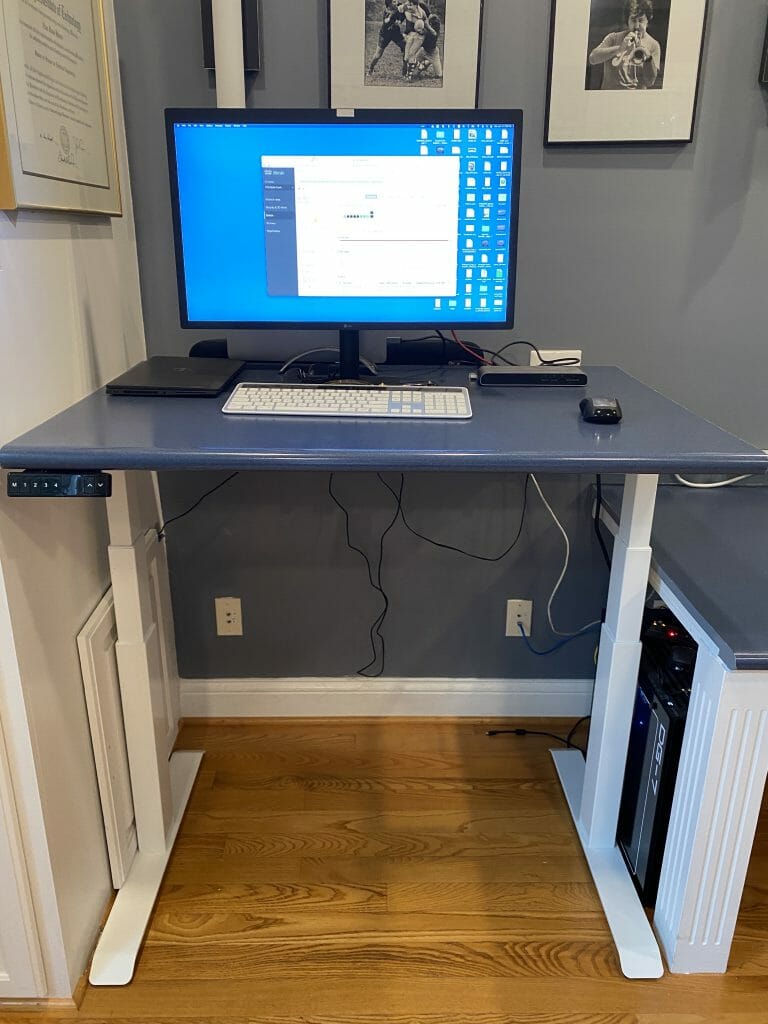 It is awesome because it is almost perfectly integrated into the old desk.  Notice that we trimmed about 5 inches off the back of the desk.