If you want to control your system from an iPhone you will need to enable the HSTouch Server on your Hometrolller (it is on by default).  You can do this from Plug-Ins->Manager.  If HSTouch Server is disabled then you should renable it.

The first step in this process is to create an an account on http://my.homeseer.com
After you have an account you need to add your license (from the back of the HomeTroller) to your account.  This will provide the connection between the HomeTroller (in your house on your private network) and the HomeSeer server (on the internet)
Then you need install the Apple iOS HSTouch application from the App Store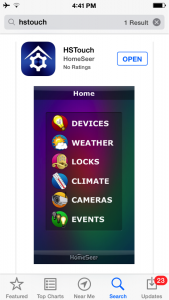 After installing the application you need to configure your account and password.  To do this go to the settings menu on your iPhone and select "HSTouch".  If you dont configure the account and password the HSTouch will just crash with no explanation.
After you have configured your account and password, run the HStouch App.  First select "My HomeSeer", then "Devices"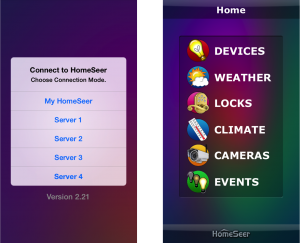 Then select the location – in my case "ground" and "barn"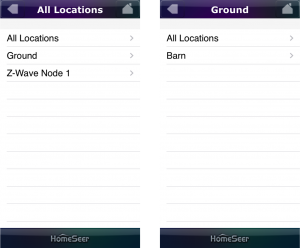 Then select "Barn Inside Lights".  Then you are able to turn them on or off.
That is it.  The interface is kind of clunky, but it is functional.