I have spent the last weeks traveling like crazy and working to much…  The cool thing is that my travels have taken me to Maker Faire NYC and Maker Faire Rome.  I will be back onto the Pinball machine shortly… and I will have a new series going soon with WICED WiFi.
Here are some pictures:
With Massimo Banzi in Rome: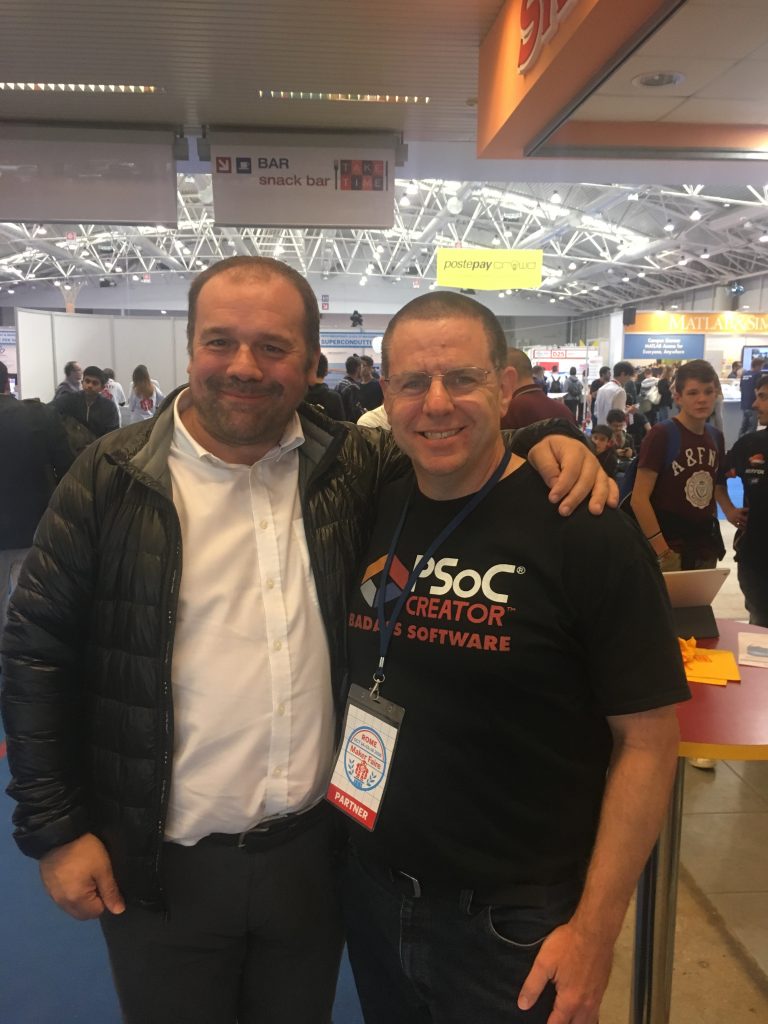 And Grant Imahara in the Mouser + Cypress booth in Rome: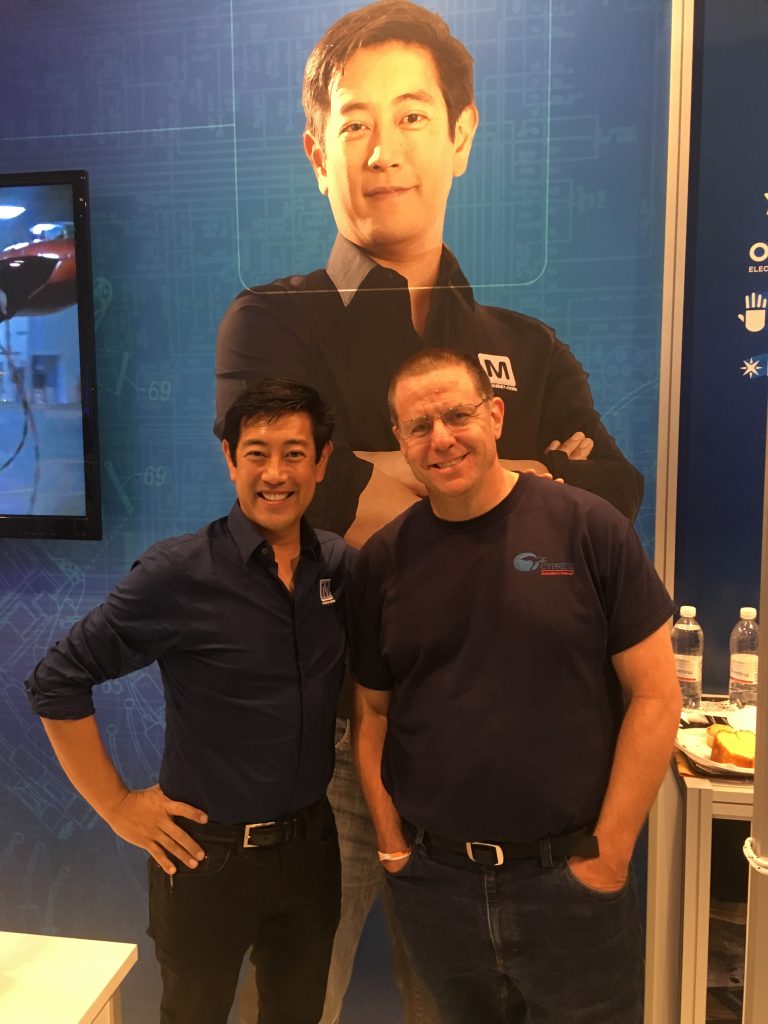 In New York, Nicholas and I taught people how to use PSoC.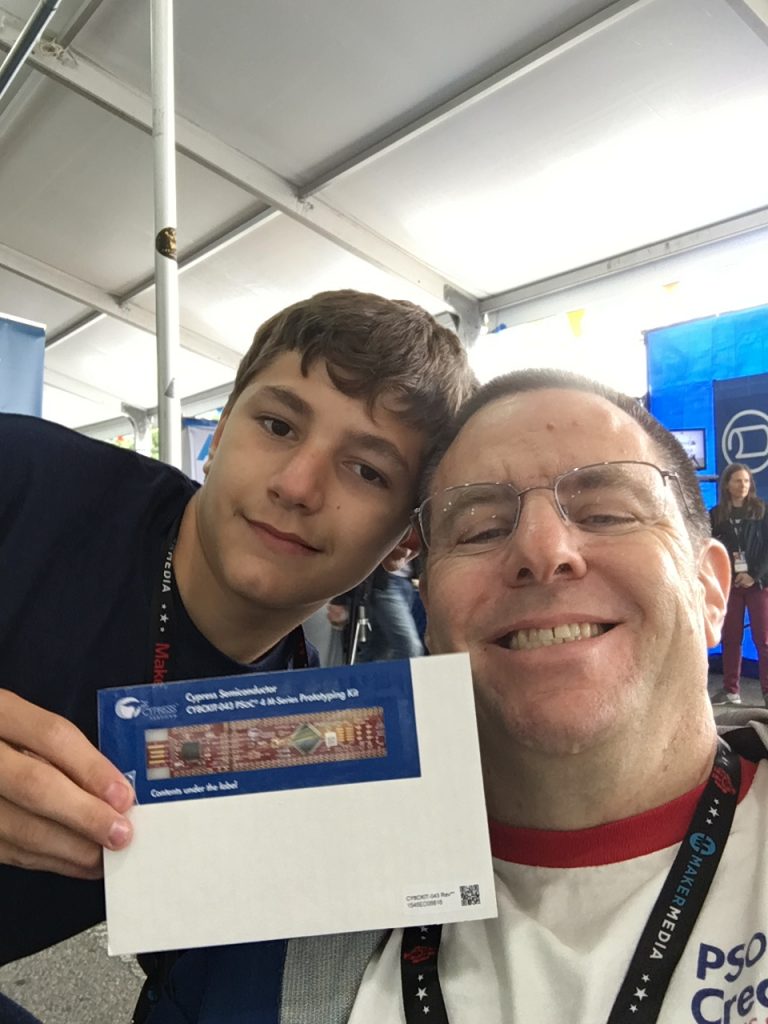 Here is one of the classes in NYC.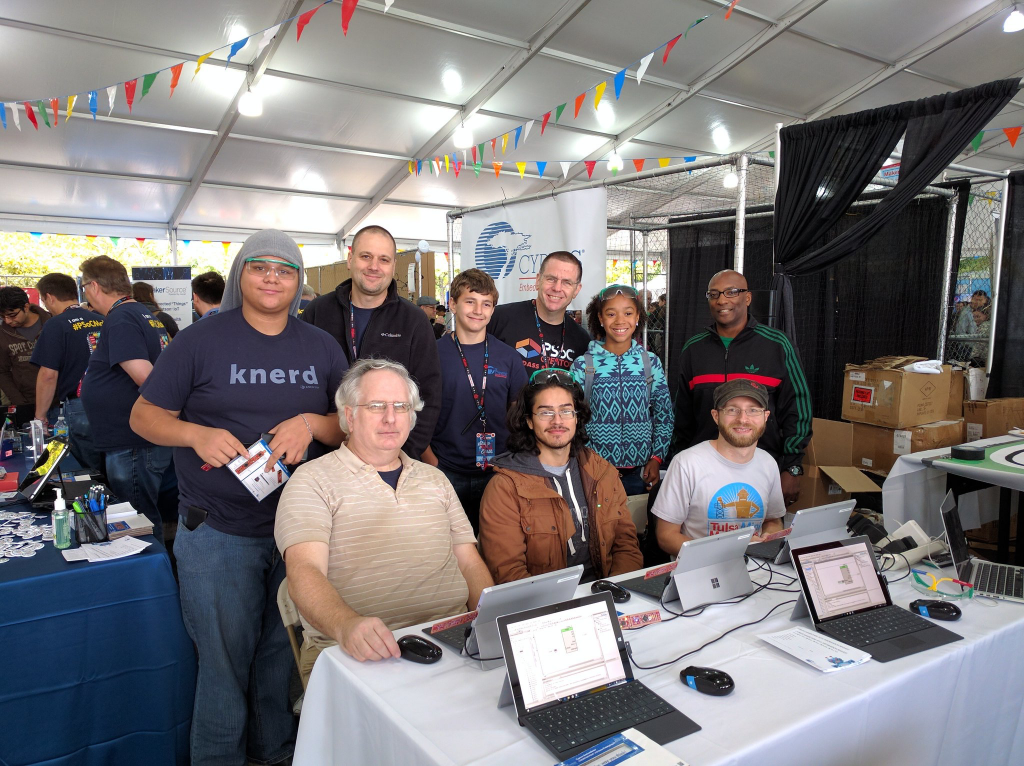 People playing the Fruita Piano in Rome.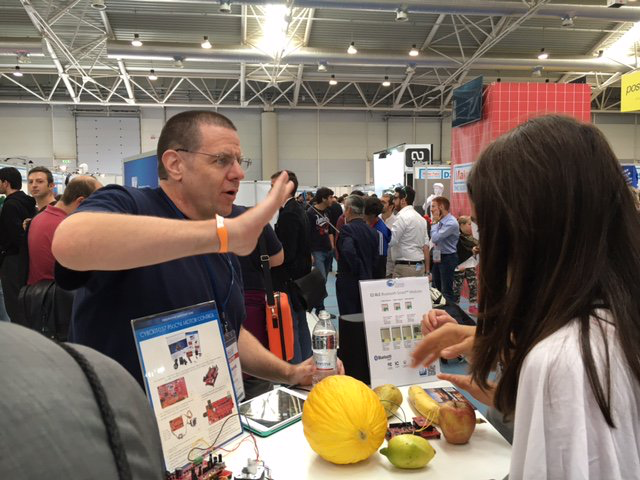 At the Piazza Novona in front of Fontana di Quattro Fiumi… this place is truly remarkable.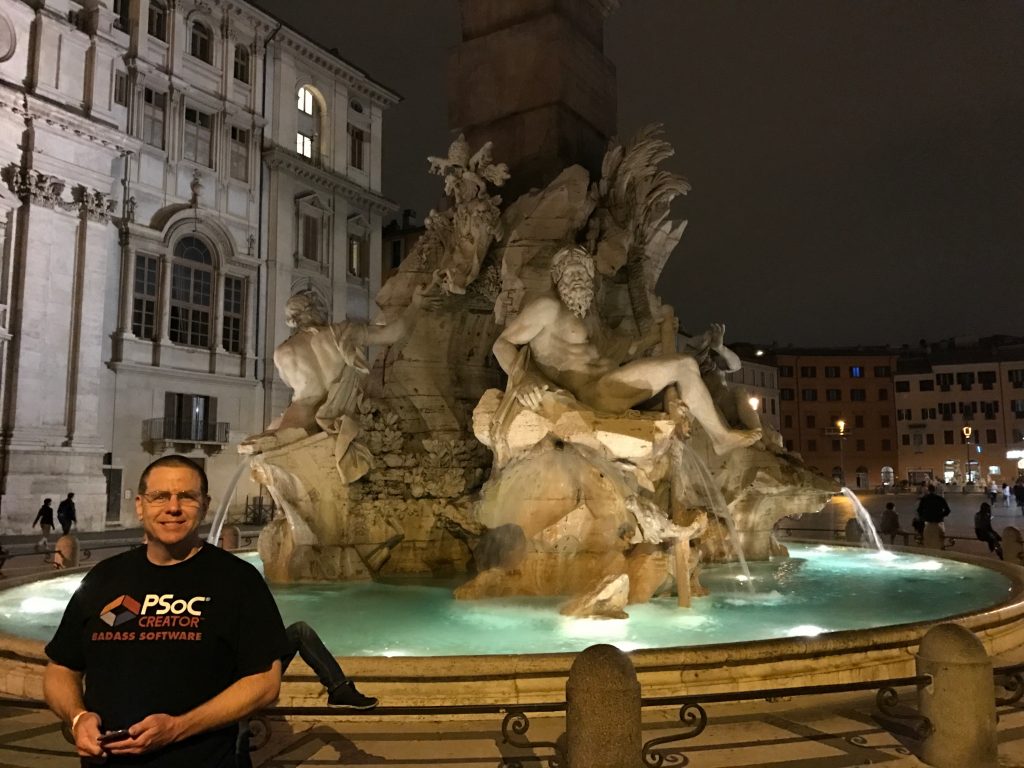 Jim and I at the booth in Rome.