Summary
A couple of week ago I was in San Jose teaching a WICED WiFi programming class.  One of the bad-ass WICED Applications Engineers told me that Leviton was shipping a new Leviton HomeKit Light Switch that used WICED WiFi and Bluetooth called the Leviton DS15.  What was even cooler was the he had done a decent amount of the design with them.  So, I ordered a few of them from amazon.com to try out.  This started my normal spectacle of house-wiring that is a spiral of me shocking myself, bleeding, cussing and worst of all spilling my beer.  You would think that a guy with a degree from Georgia Tech and 25 years as a practicing engineer would know better… but props to those electricians out there as they have mad wiring skills.
The Panel
I know that it should be obvious.  Really, I do know.  But every time I start working on wiring in my house I think… "Oh I just have 1 or 2 things to do I don't need to turn off the breaker."  And literally every damn time, I shock the piss out of myself.  So, today I decided to turn over a new leaf and turn off the breaker.  What was interesting this time was I also decided to use my meter to make sure that the breaker was off… and today I discovered that the label on the panel in my barn is wrong.  Damn that electrician… I take back everything nice I said about electricians.  (That ugly handwriting is mine fixing the label)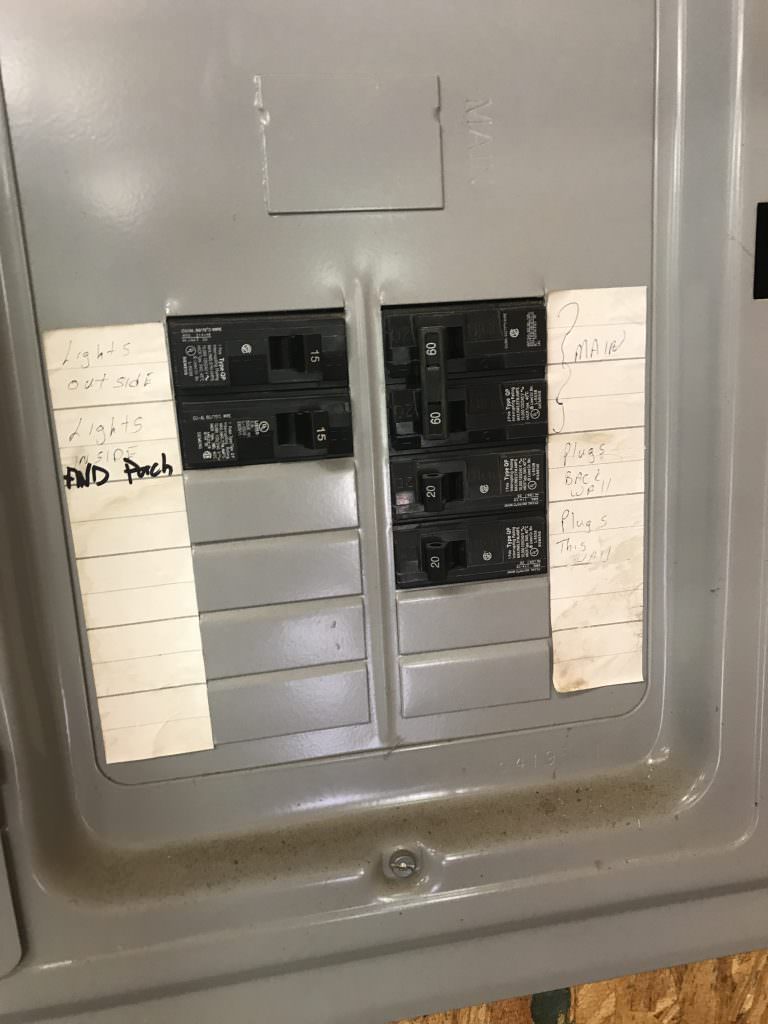 Installing the Leviton HomeKit Light Switch
I bought a bunch of the the Leviton HomeKit Decora switches from Amazon.com.  They are a normal looking paddle light switches, but they come with WiFi and Bluetooth and are compatible with Apple HomeKit.  This means you don't need a special app on your phone to use them, and hopefully that means that the wife-factor is low enough.  (A hint for all you guys out there… if the lights don't come on when your wife clicks them… you had better have a good couch).   Originally I had installed ZWave Light Switches in the barn as my son always leaves the stupid lights on, but I wanted to try a product that had chips in it that I work on.  Here we go: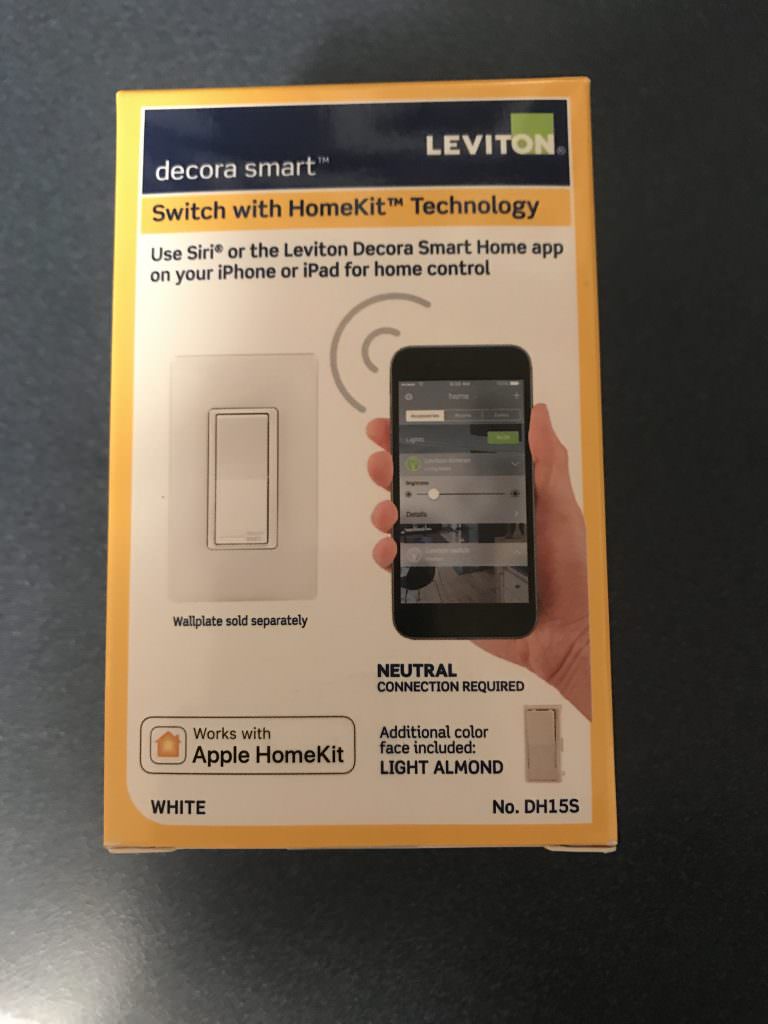 When you open the box you get the normal book worth of instructions, in 5 languages (or something).  You also get a cream colored faceplate.  The paper on the upper left of the picture shows the serial number that you scan in with the camera in the Leviton app to attach to your device to HomeKit.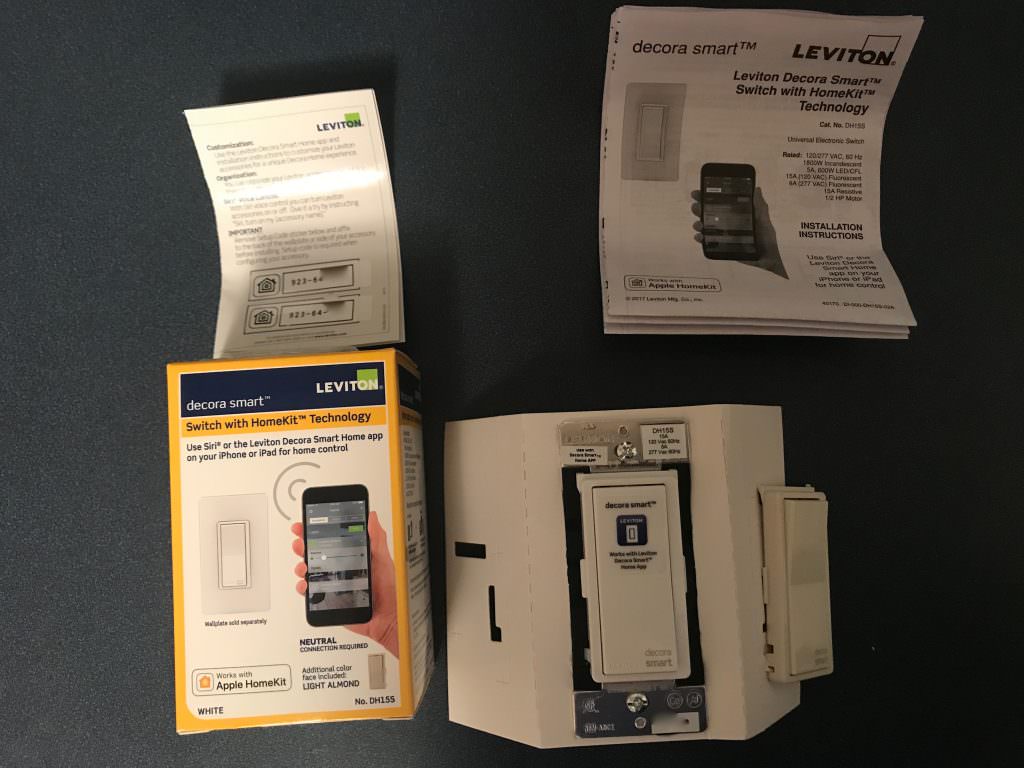 Here is a zoom in on just the light switch.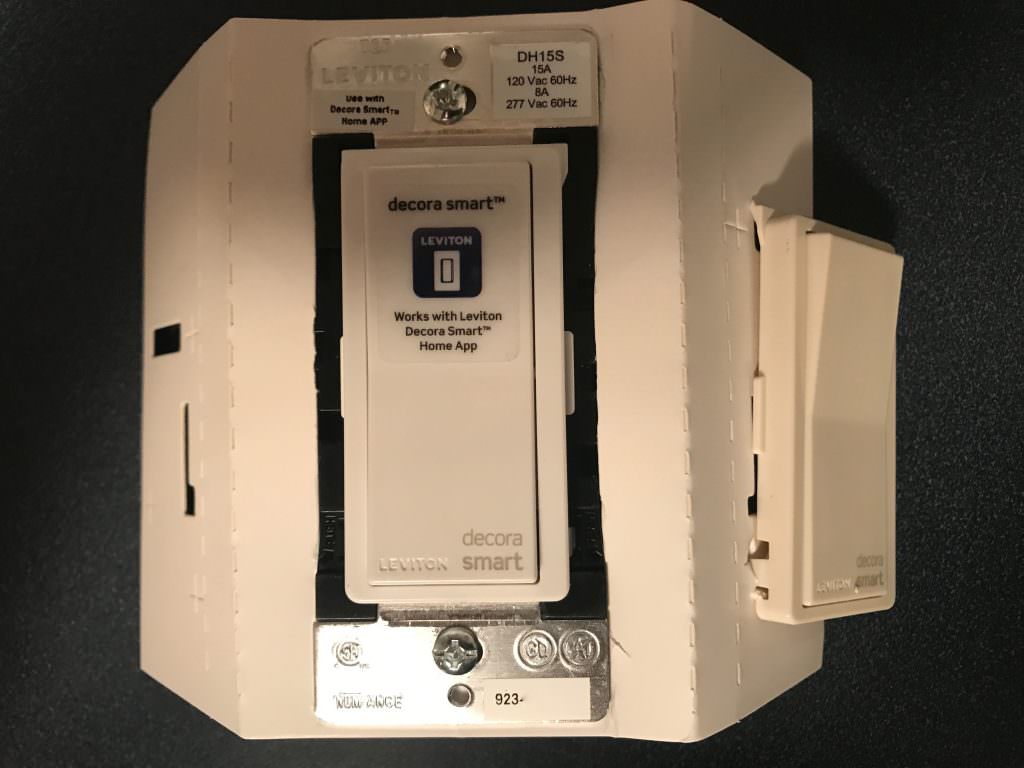 Here is a picture of the light switches in the box.  One of the things that I always struggle with is getting all of the wires to fit neatly in the box.  This box was originally done old school (only switching the hot)… which doesn't work with these light switches.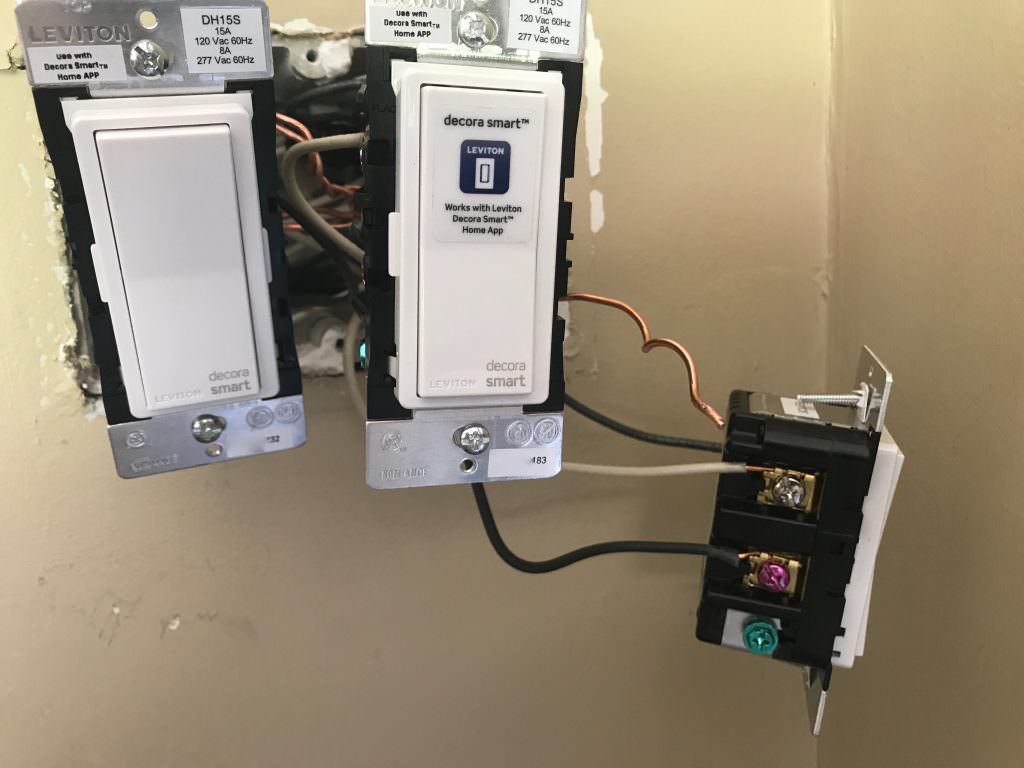 Once you have the switches installed, you turn the breaker back on and run the Leviton App. The App will let you add the switch to HomeKit by scanning the numbers with your camera.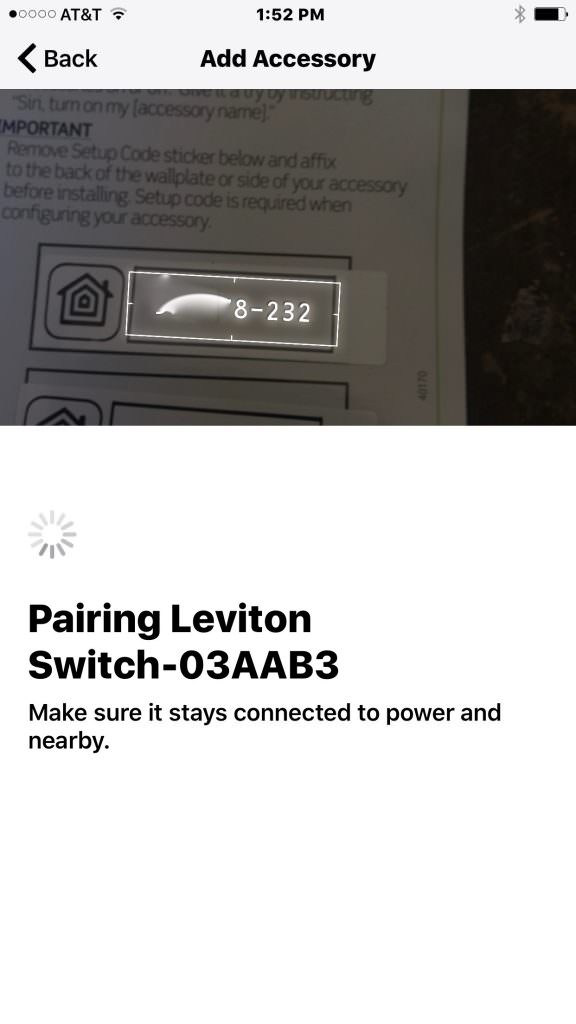 Once paired you can control them with the Leviton App.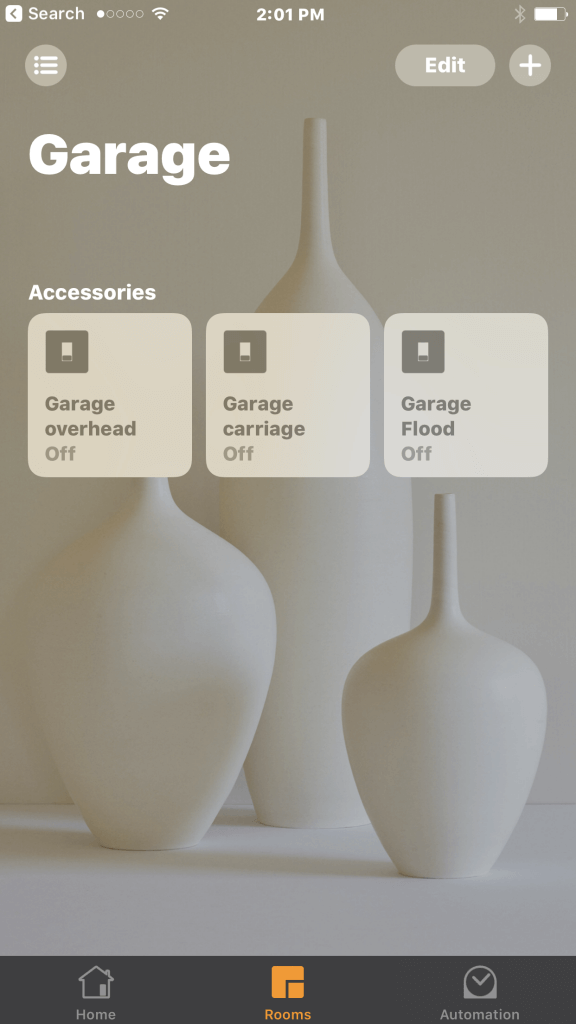 Or with the HomeKit App.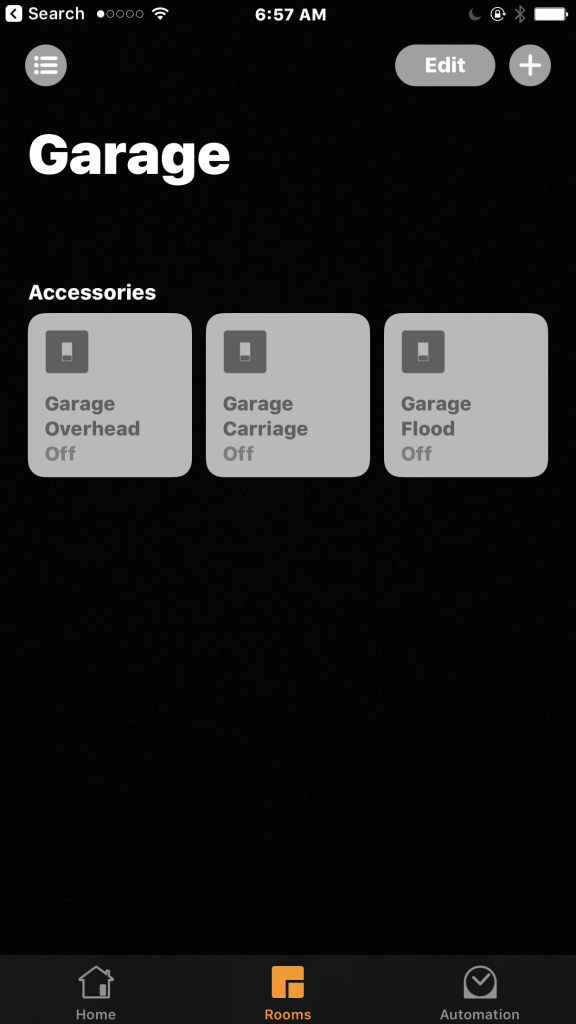 I did notice that there is now two generations of light switches 6 inches from where they were originally installed.   I suppose I should have cleaned that up.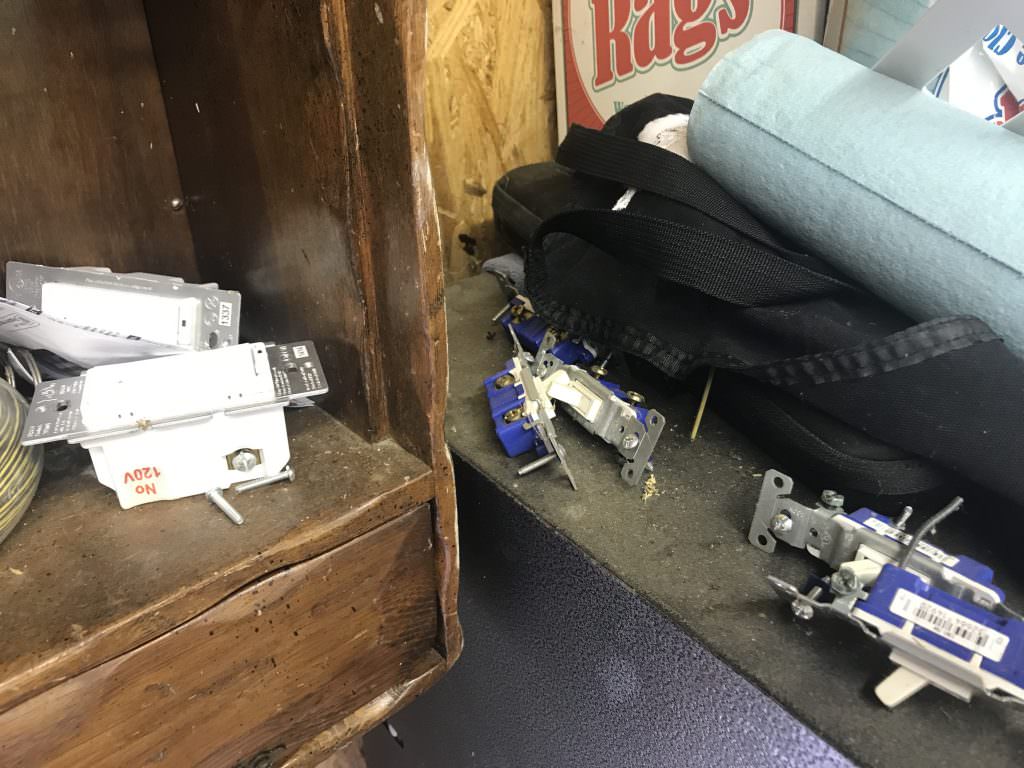 Finally… dont cry over spilled beer (actually do.. as it is a really good West 6th IPA)